State officials are working to ensure that polling locations this fall are as safe as possible for voters amid the coronavirus pandemic.

Protective measures on Nov. 3 are expected to include plexiglass barriers and the use of objects such as cotton swabs to minimize contact with voting machines, said Julia Bruck, a spokeswoman for Tennessee Secretary of State Tre Hargett.

"As part of our commitment to safety, the state is providing masks, social distancing resources, gloves, gowns, hand sanitizer and face shields for poll officials," Bruck said.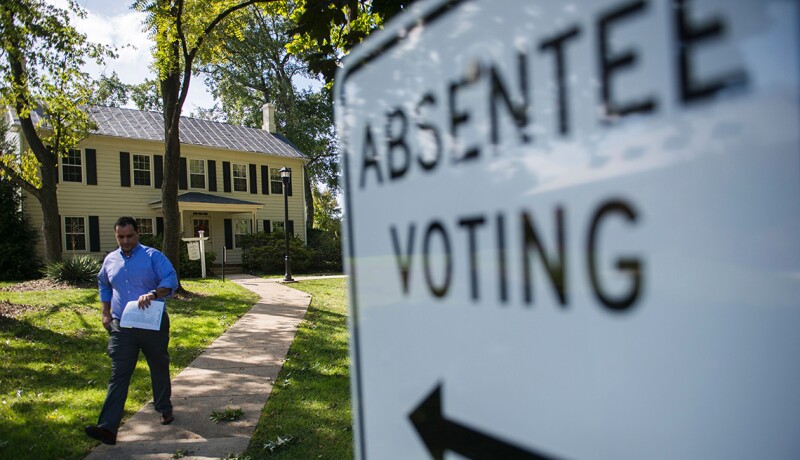 Many states have expanded absentee balloting in response to the COVID-19 crisis, but efforts to do so in Tennessee have faced legal challenges.

The state Supreme Court ruled in August that voters who have underlying vulnerabilities to COVID-19, along with their caretakers, are eligible to cast an absentee ballot in the Nov. 3 general election.

State law already gives citizens 60 and older the right to vote absentee without an excuse, such as because of illness.

To vote absentee, residents must request a mail-in ballot by Tuesday, Oct. 27. In order to be counted, ballots must be received by the time the polls close on Election Day.

Voters can also cast their ballots in person during early voting, which runs Oct. 14–29. Check aarp.org/TNvotes for up-to-date election information.

Among the key issues this fall, AARP Tennessee supports expanding broadband internet to enable more people to use telemedicine and providing property-tax relief, said Martin Penny, associate state director of advocacy.

Getting property-tax relief, he said, is more important than ever because many counties are raising those taxes to offset the costs of the pandemic.

Telehealth is another priority because many people are being advised to stay at home when possible, he noted.

"Those individuals still need to get checkups with a doctor. They need to have access to their practitioner," Penny said.

Tennessee Attorney General Herbert Slatery (R) was one of 39 state attorneys general who signed a letter to Congress calling for more funding to increase access to broadband internet during the pandemic. The reasons cited included expanding access to telehealth services for older Americans.

—Sheila Burke is a writer living in Nashville.