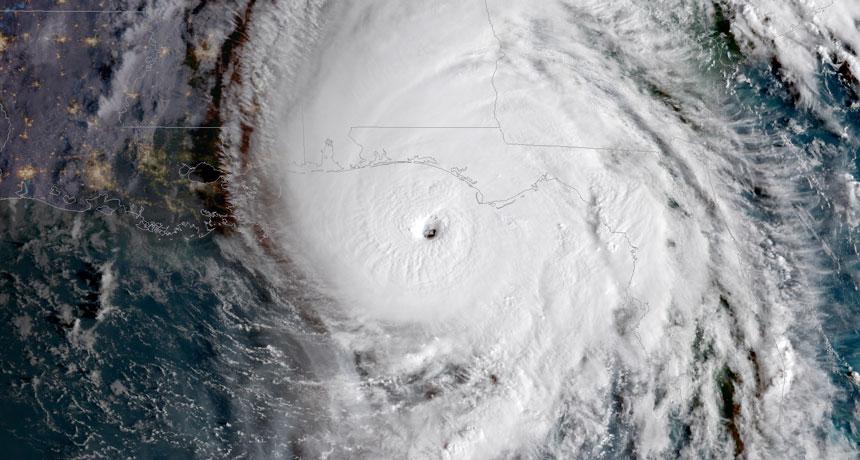 "You'll never be sorry you were too prepared."

As this year's hurricane season revs up, "that simple piece of advice from Joie Acosta of the Rand Corp. could be a lifesaver across the South, which has seen a steady increase in the number of hurricanes over the past decades.

From Texas to the Carolinas, the number of named storms last year hit 21, using up all the names set aside at the start of the season. The National Oceanic and Atmospheric Administration (NOAA) predicts above-normal hurricane activity again for 2022.

Acosta, a senior behavioral scientist, studies community resilience to disasters. Older Americans, she says, often get lost in the shuffle because they may be socially and geographically isolated and emergency planners don't address their needs.

High-stakes states

No matter the forecast, making a disaster plan is essential, says Dennis Feltgen, former spokesman for the National Hurricane Center.

Hurricanes in the Atlantic and Gulf of Mexico are identical, he says, except that forecasters don't have as much warning on Gulf storms compared with Atlantic hurricanes, which form off the coast of Africa and can be tracked a week or more in advance. All four Category 5 U.S. hurricanes made landfall at some point in the Gulf.

AARP offers tips on hurricane preparedness at createthegood.org/volunteer-guides and advocates at the state level for safety protections, such as having generators and evacuation plans for those in long-term care facilities.

Federal data shows that Texas is the top state for declared disasters. Of the 95 major U.S. hurricanes between 1851 and last season, 24 hit Texas, according to NOAA.

South Carolina is another challenging state when it comes to storm preparedness.

Evacuating is complicated, in part, due to sheer volume: It takes 48 hours to evacuate all 1.2 million coastal residents, says Derrec Becker, spokesman for the South Carolina Emergency Management Division. The state has seen a population boom without a corresponding increase in road- ways, Becker says, so those in evacuation zones should always leave early.

"If you don't evacuate and the storm makes landfall, it can be deadly," he says.

Resources for residents include the hurricane.sc website, an information line (866-246- 0133) and the SCEMD app.

Have a plan

If a hurricane threatens, "develop an evacuation plan, gather supplies, update your homeowners and flood insurance, and determine if your residence is the safest place to be," says Jamie Rhome, deputy director of the National Hurricane Center.

Disaster experts recommend taking the following steps.

Before: Secure loose outside items, clear gutters and trim tree branches; make sure you have an emergency kit with several days' worth of food and water, cash, flashlights, medicines and copies of important documents; and collect a list of medications, doctors and emergency contacts in a waterproof bag. Homeowners insurance generally doesn't include flood coverage, so consider buying that separately. Learn more at floodsmart.gov.
During: Stay inside, away from windows; don't drive through standing water on flooded streets; and stay informed through local emergency management systems.
After: Along with your homeowner's insurance, the state may be able to help with cleanup, especially if a disaster declaration is made. If you're using a generator, make sure it's outdoors and properly ventilated. Be wary of floodwaters, which can contain a dangerous cocktail of sewage, bacteria and chemicals.
Tamara Lytle is a writer living in Vienna, Virginia.

Hunting Hurricanes at 84 — AARP
For more on Community