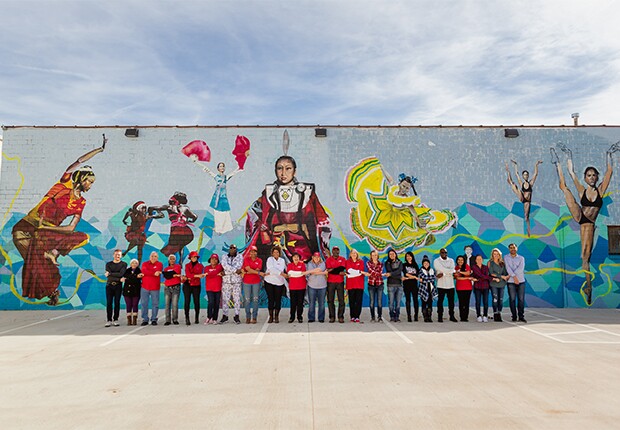 Dallas just took a big step towards becoming a more "age-friendly" city as the Dallas City Council today voted unanimously to approve the Age-Friendly Dallas Plan. This tool will serve as the roadmap for a raft of changes designed to make Dallas more livable for people of all ages.

With a population of 1.3 million people, Dallas is ranked the ninth-fastest growing community of people age 65 and older in the country. Nearly 24% of the city's population today is over age 50. Dallas is the sixth community in Texas to become a member of the AARP and the World Health Organization's Network of Age-Friendly Communities, joining San Antonio, Fort Worth, Brownsville, Austin and Houston.

"Well-designed, livable communities promote well-being, sustain economic growth, and make for happier, healthier residents — of all ages," said AARP Texas Director Bob Jackson. "By approving this plan, Dallas is making a commitment to do even more to improve livability in the community and involve older residents in the process."

The newly approved Age-Friendly Dallas Plan is focused on improvements for greater livability that include supportive community and health services for all, civic engagement and participation, social inclusion through employment and volunteer opportunities, appropriate housing in a range of affordability levels, vibrant outdoor spaces and public places and effective transportation options.

The action plan, developed with the support of the Dallas Senior Affairs Commission and more than 40 community partners, lays out the next steps for implementation of these goals over the next three to five years.

To download a copy of the Age-Friendly Dallas Plan, visit https://states.aarp.org/wp-content/uploads/2019/05/AFD-final.pdf.