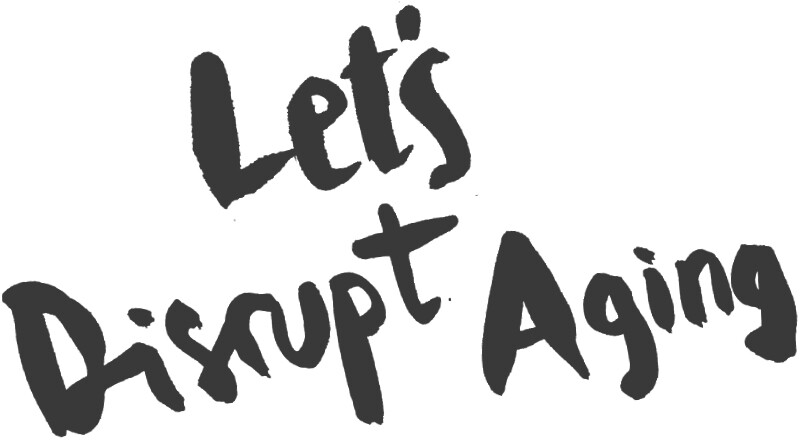 AARP's Disrupt Aging movement is a call to shape the future of aging by embracing the second act of your life. It is an initiative designed to challenge outdated, limiting beliefs about aging and to spark new solutions so that older adults can achieve Real Possibilities.
Aging is a mindset. Everyone is aging every day and how we age in the 21st century has drastically improved. People are living longer, healthier, and more productive lives than any other time in history. So instead of thinking of it as a decline or a burden, we should refocus our mindset to think of getting older as...

Growth
New opportunities
Contributing to society
Disrupt Aging highlights the diversity of lifestyles, backgrounds, experiences, career choices, and talents of everyday people as well as people in the public eye that are inspiring others to break the mold regarding aging by living life on their own unique terms. You can even share your own story or nominate an age disruptor that you admire to potentially be featured on the website or in a video.
AARP believes that no one's possibilities should be limited by their age. Define yourself by who you are and how you live, not how old you are. To learn more about how you can live your best life at any age, check out Disrupt Aging, the bestselling book written by AARP CEO Jo Ann Jenkins. 100% of AARP's royalties from book sales support the charitable work of AARP Foundation.
Sign up for the monthly Disrupt Aging newsletter for ongoing inspiration and practical advice about ways in which we can all #DisruptAging at aarp.org/disrupt-aging. (Click "Join Us" in the top left corner or at the bottom of the page.)
Follow us on social media where you can stay up-to-date on the latest real-time news about age-defying innovation and engage in conversation with others using the #DisruptAging hashtag: