The holidays can be a stressful time, and the coronavirus pandemic can heighten loneliness and create financial struggles for some people.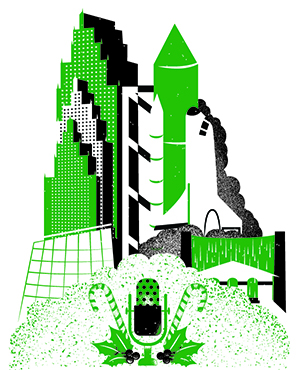 AARP in Houston can help you have a happier and healthier holiday—mentally and physically.

Its Prepare to Care podcast will focus this month on what you can do to take proper care of yourself and loved ones you are assisting. Topics will include mental health, exercise and a nutritious diet.

In an episode to be posted Monday, Dec. 14, Alberto Almeida, M.D., a sports and family medicine specialist, will describe exercises that you and anyone you are caring for can do.

AARP will team up with the Houston Food Bank on Wednesday, Dec. 9, for an online presentation of healthy holiday recipes that contain less sugar and provide you with energy and nutrition. Managing calories is good for overall health and can prevent added holiday pounds, which may be tough to shed.

The holiday podcasts, as well as past editions on topics such as caregiving and personal finance, can be found at aarp.org/houston or wherever you download content (like the Apple Podcasts app). Spanish-language versions are available at aarp.org/sabesque.

Learn more about AARP in Houston at aarp.org/houston or email houston@aarp.org.