Two Rio Grande Valley residents have joined the all-volunteer leadership group that establishes strategic goals and objectives for the Association's statewide presence consistent with AARP's national strategies. Their work will help position AARP as an influential voice for older Texans.

"The members of the Executive Council provide input that helps shape the strategies of AARP Texas. They work in partnership with AARP staff and other volunteers advocating for better health, financial security and stronger communities. Rey and Elvia are both great additions to the Executive Council," said AARP Texas President John Vasquez, who is also serving a two-year appointment in the volunteer leadership role.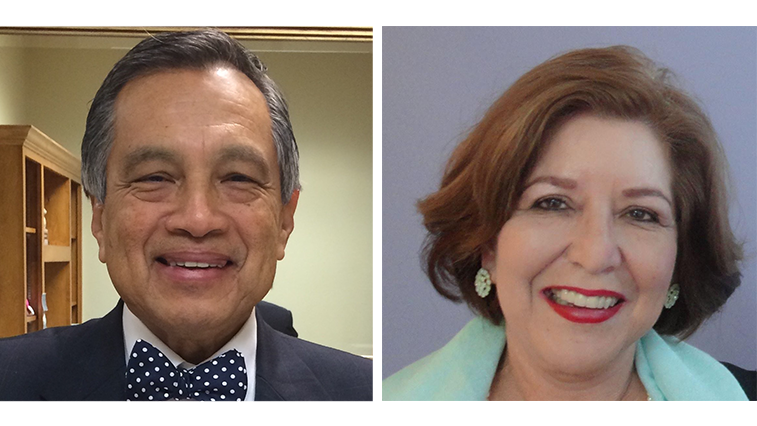 Both Rey Ortiz and Elvia Rios are lifelong Texas residents and have each accepted two-year appointments to the AARP Texas Executive Council. They each bring a wide and diverse range of skills and experiences to the AARP Texas Executive Council.

Ortiz is a well-respected attorney and leader in the legal community in McAllen. A licensed real estate broker and a board-certified trial lawyer, he has mediated more than 2,500 disputes.

Ortiz has volunteered as a board member for the Make a Wish Foundation, Hidalgo County Bar Association, Our Lady of Sorrows School Board, and the City of McAllen Ambulance Board.

Rios is a retired public health professional with extensive knowledge of health care delivery. With an advanced degree in public health and certificates in management and leadership, she had led the Hidalgo County health department—including overseeing the expansion of two new health clinics and obtaining millions in funding for maternal and child health services.

Elvia has worked for state legislators as well as having served as a Hope Clinic board member, a McAllen Public Library board member, a Texas Health and Human Services Commission advisory committee member, and the Hispanic Women's Network of Texas's Rio Grande Valley chapter president.