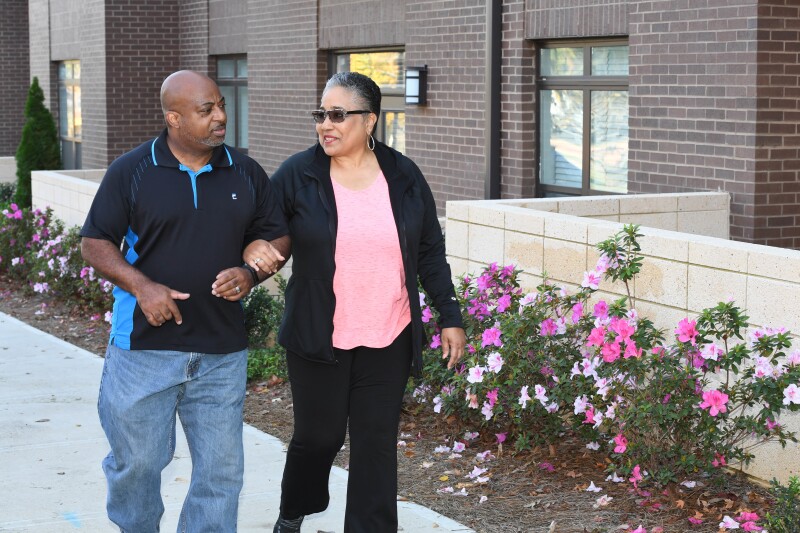 Grants Part of Initiative to Make Communities More Livable

Organizations across the District of Columbia are working to become more livable for residents of all ages. Three organizations from the District were selected to receive project funding from AARP's annual Community Challenge. This year's District of Columbia recipients include Manna, Carpe Diem Arts with Mi Casa and Koiner Farm, and VIDA Senior Centers.

"AARP DC is committed to working with communities to improve residents' quality of life through tangible changes," said Louis Davis, Jr, AARP DC State Director. "We are proud to collaborate with this year's grantees as they make immediate improvements in their communities to jumpstart long-term change, especially for District residents 50 and over."

Grantees are responsible for implementing quick-action projects that help communities become more livable in the long-term by improving public places; transportation; housing; diversity, equity, and inclusion; digital access; and civic engagement, with an emphasis on the needs of adults age 50 and over.


Manna was awarded $12,500 to help advance homeownership access for low- and middle-income minority communities through homebuyer education, and housing advocacy helping reduce the number of cost-burdened older adult households.
Carpe Diem Arts In partnership with Mi Casa and Koiner Farm, Carpe Diem Arts will receive $11,986 for a project to improve the outdoor community space at Genesis, an intergenerational multi-unit residential community located at 6925 Georgia Ave NW, in Washington, DC's Ward 4.
VIDA To re-introduce a treasured Hispanic tradition - tertulias – in the Adams Morgan and Brightwood neighborhoods, VIDA has been granted $25,000. Tertulias are informal social gatherings with literary or artistic overtones that bring the community together to talk about life, the arts, current affairs and the civic life of their neighborhood.
Since 2017, AARP DC has awarded 13 grants and more than $205,000 through the program to nonprofit organizations and government entities across the District. This year's participants will partake in one of the largest groups of grantees to date with $3.4 million awarded among 260 organizations nationwide.

AARP Community Challenge grant projects will be funded in all 50 states, Washington, DC, Puerto Rico, and the U.S. Virgin Islands. True to the program's quick-action nature, projects must be completed by November 30, 2022.

In addition, AARP is bolstering its investment in affordable and adaptable housing solutions in response to the national housing crisis. With additional funding support from Toyota Motor North America, the program is also increasing its support of projects that improve mobility innovation and transportation options.

The Community Challenge is part of AARP's nationwide work on livable communities, which supports the efforts of neighborhoods, towns, cities and counties across the country to become great places for all residents. We believe that communities should provide safe, walkable streets; affordable and accessible housing and transportation options; access to needed services; and opportunities for residents to participate in community life.

To learn more about the work being funded by the AARP Community Challenge both here in the District, as well as across the nation, visit aarp.org/CommunityChallenge. You can also view an interactive map of all of the Community Challenge projects and AARP DC's livable communities work at aarp.org/livable.