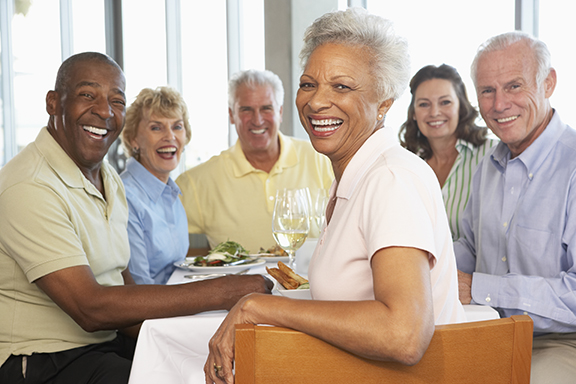 It's not a stretch to say that Washington, DC is home to one of the most progressive and sizzling food scenes in the world, but are these eateries working to become Age-Friendly Businesses? To answer this question, AARP DC took to the grounds of Citi Open, one of the only ATP 500 level tennis tournaments in the world, to ask attendees about their favorite DC restaurants. As a result, over 200 people, some of whom traveled from as far as South Africa, showed up to share their opinions with AARP DC.

Once inside the AARP DC booth, Citi Open attendees were introduced to what it really means for a restaurant to be recognized as an Age-Friendly Business, as well as what attributes and policies are required for a business to apply to become Age-Friendly. These attributes vary from providing respectful customer service to obtaining non-slip surfaces for their facilities. All of the Age-Friendly Business attributes and polices are intended to make a restaurant's environment friendlier for customers of all ages, but more specifically, those who are 50+.

Once fully informed, attendees were asked to write the name of their favorite DC restaurant and one Age-Friendly attribute that their favorite restaurant already employs onto a dry erase board. Participants were then photographed proudly holding their completed dry erase board as a challenge to their favorite restaurant to become an Age-Friendly Business. These photos were then shared with the restaurant via twitter. Each tweet carried the caption, "One of your customers wants to see you become an Age-Friendly Business!"

The following are just a few of the 168 restaurants recommended by our participants to become Age-Friendly Businesses:

Le Diplomate, Ruth Chris, Rosa Mexicano, Rasika, Prime Rib, Oyamel , Founding Farmers, Old Ebitt Grill

If you are interested in nominating a business in the District to seek the Age Friendly Business designation please click on the following link: http://wdcep.com/become-an-age-friendly-business/.