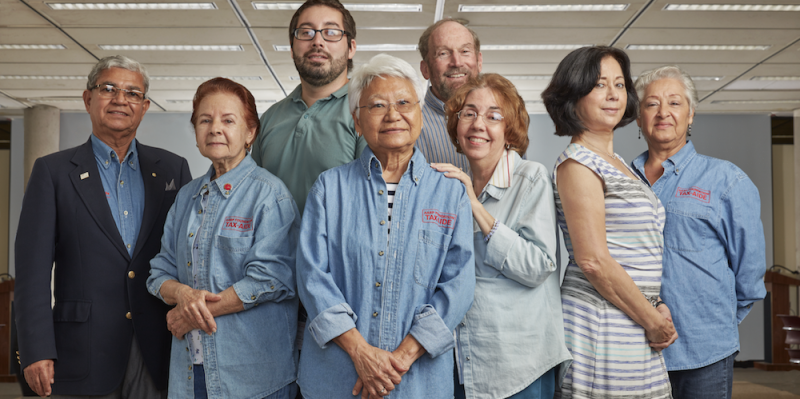 Tax-Aide Services - 2022
Now through April 18, 2022, AARP Foundation is providing free tax assistance and preparation through its Tax-Aide program.

AARP Foundation Tax-Aide is the nation's largest free tax assistance and preparation service, offering tax preparation help to anyone – AARP members and non-members alike - who cannot afford a tax preparation service. Since 1968, Tax-Aide has helped nearly 50 million low- to moderate-income taxpayers. Last year, 57 AARP Foundation Tax-Aide volunteers helped more than 1,274 people file their federal and state tax returns in the District.

Interested in this free, in-person tax preparation service?
AARP Foundation Tax-Aide is offered at 11 sites, of which 10 are open to the public across the District including libraries, recreation centers and other convenient locations.

To locate a Tax Aide site near you, visit the Tax Aide Locator to search by your zip code.

Don't forget to bring your important documents to the site. Click here for more information.
Learn more at AARP Foundation Tax-Aide or by calling 1-888-OUR-AARP (888-687-2277).
About AARP Foundation - The AARP Foundation works to end senior poverty by helping vulnerable older adults build economic opportunity and social connectedness. As AARP's charitable affiliate, we serve AARP members and nonmembers alike. Bolstered by vigorous legal advocacy, we spark bold, innovative solutions that foster resilience, strengthen communities and restore hope.

Learn more about AARP Foundation, visit: aarpfoundation.org.

AARP Foundation Tax-Aide is offered in conjunction with the IRS.