On January 11, when the District of Columbia opened up Covid-19 vaccine appointments to people age 65 years and older, Pamela McKee was at her computer, ready to go. She was able to secure an appointment for her first dose of the vaccine for January 16.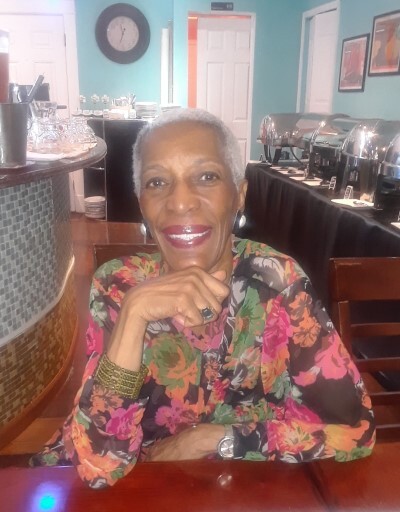 Ms. McKee considers herself lucky to have gotten an appointment so quickly, but also attributes it to her comfort with technology and her ability to move quickly. She jokes that she "would like to find a computer that can keep up with my impatient fingers." In this case her comfort and speed were aided by preparation. Registration for appointments began at 9:00 a.m. but she went to the webpage early to make sure she was familiar with how to log in and that she had all the information on hand that she would need. Based on her experience, she recommends that when people go to schedule their vaccine they use a desktop computer or a laptop rather than their phone, if possible, to get through the process faster.

Ms. McKee, who exited the workforce as a Vice President of Operations and Development for a national nonprofit, has lived in her current home since 1977 and is well acquainted with many of her neighbors, some of whom do not have computers or do not use technology as often as she does. Since making her own appointment, she has used her comfort and skill with technology to help several of neighbors and friends who are eligible for the vaccine to sign up for an appointment. She believes strongly in helping others, which is why she volunteers with AARP and even served on AARP DC's Executive Committee from April 2007 to December 2011. Since the pandemic began, she has also been supporting a friend in the public health field to distribute masks, gloves, and hand sanitizer to her community.

She got her vaccine at the Hattie Holmes Senior Wellness Center, which is located just a few blocks from her home in Ward 4. She reports that the site was well organized; approximately 20 people were there to receive their first dose and people were asked to line up according to the time of their appointment. She arrived 10 minutes before her scheduled appointment at 10:00 AM and received her first vaccine dose 30 minutes later. That time frame included completing the intake form.

After she received her shot, she was given a card with the date that she would be eligible for her next vaccine—with instructions that she had to make an appointment to receive her second dose. Now however, DC Health has made changes so that people no longer have to make an appointment for their second shot. Individuals are simply asked to return to the same location on the date marked on their card. The card also notes the type of vaccine received and serves as proof that a person received the vaccine, should they need it.

We are working to ensure every older American who wants the vaccine can get it. And we could use your help! Please share your experience signing up for and receiving the vaccine in the District. Check out these stories from DC resident Thomas V. and At-Large Councilmember Anita Bonds. We'd love to share your story too! Share your story here.