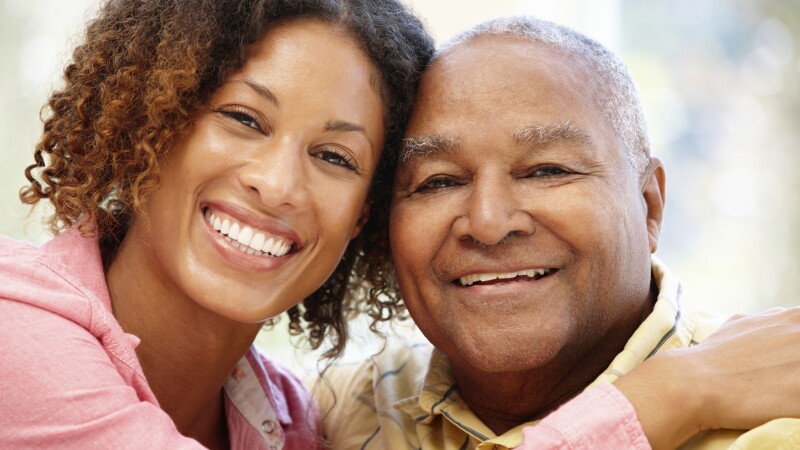 Caregiving may be one of the most important, and challenging, roles you'll ever take on. No matter where you are in your caregiving journey — starting to plan; taking care of a family member in your home, in a facility, or from a distance; or managing end-of-life caregiving responsibilities — having resources at your fingertips will make the process easier.

AARP developed this family caregiver guide with you, the caregiver, in mind and as a starting point to help you find the services and support you might need throughout your journey.

To order a print copy of this online guide, call the toll-free AARP Family Caregiving Resource Line at 877-333-5885 and indicate which state(s) you would like to receive. A copy will be mailed to you.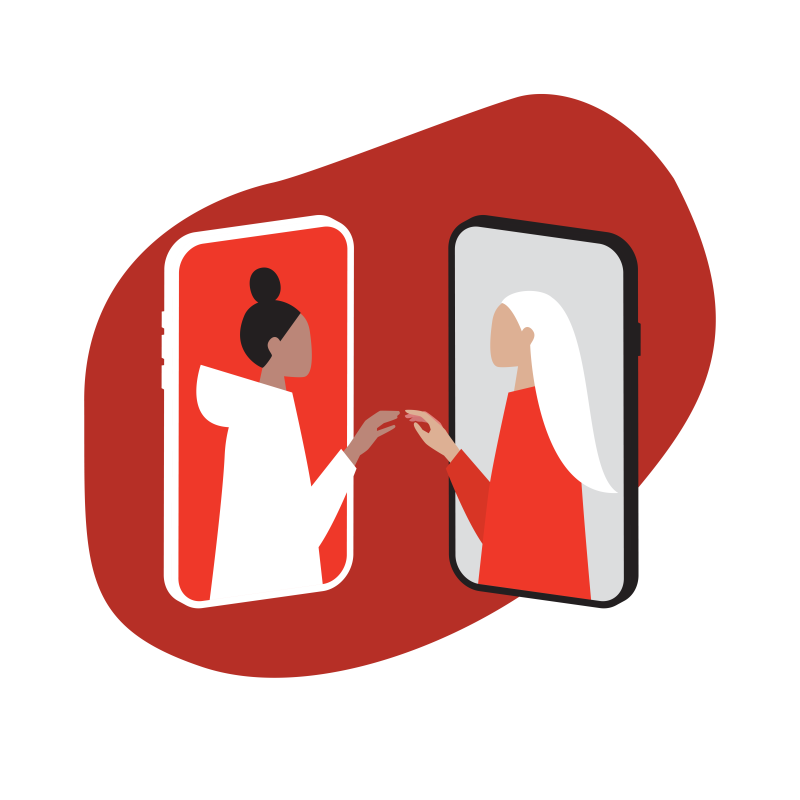 General Resources

Department of Aging and Community Living (DACL) (202-724-5626)


DACL serves District residents 60 and older, adults living with disabilities, and their caregivers. In partnership with more than 20 community-based organizations, DACL offers more than 40 free or residents live boldly at any age, stage or ability.
Adult Protective Services (APS) (202-541-3950)


APS team members work to protect vulnerable adults from physical, financial or emotional abuse, as well as neglect and self-neglect. Now housed within the Department of Aging and Community Living, APS social workers help to ensure that D.C. residents in need of protection are connected to the services they need.

DC Caregivers' Institute (DCCI) (202-464-1513)


DCCI prepares caregivers to solve problems and better cope with changing situations, while enhancing practical skills needed daily.
Health Resources

D.C. State Health Insurance Assistance Program (SHIP) (202-727-8370)


SHIP offers Medicare beneficiaries, their families and caregivers living in the District of Columbia free health insurance information, counseling and education. SHIP counselors are trained to help individuals understand the ins and outs of Medicare so they can make informed decisions about health care and insurance coverage. SHIP can also assist with resolving unpaid medical bills, making appeals for denials of medical services and obtaining prescription medications.
Office of the D.C. LongTerm Care Ombudsman (202-434-2190 | dcombuds@aarp.org)


Long-term care ombudsmen serve as advocates and resources for persons who reside in long-term care facilities such as nursing homes, assisted living and community residence facilities. Ombudsmen help residents and their families resolve disputes with LTC facilities, understand and exercise their rights, and effectively address concerns that affect their health, safety and quality of life. The program also provides advocacy services to individuals receiving services through the Elderly and Persons with Physical Disabilities (EPD) Medicaid Waiver.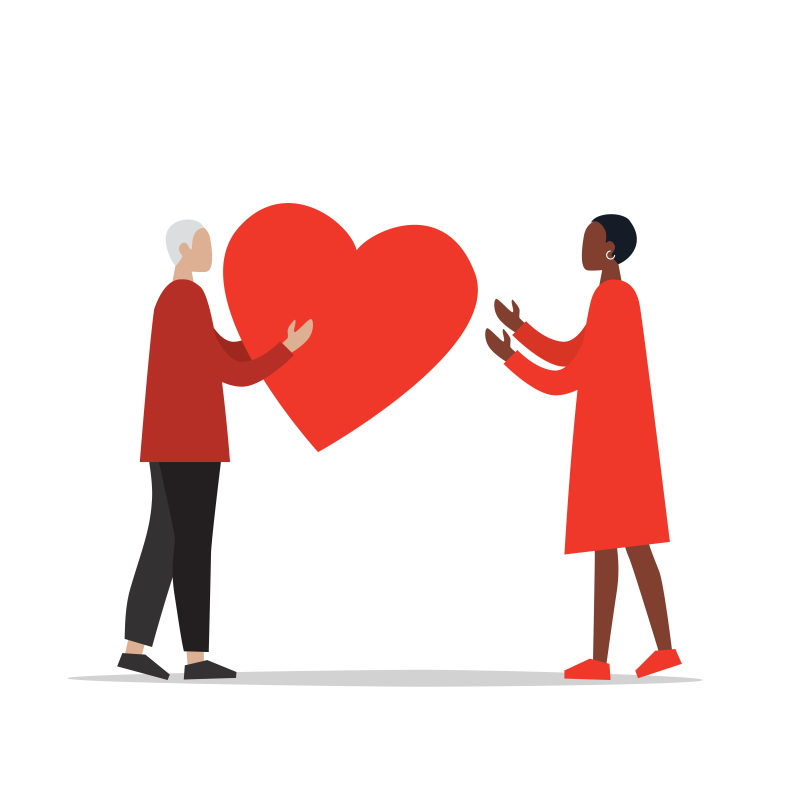 Home- and Community-Based Resources

Department of Aging and Community Living (DACL) (202-724-5626)


DACL is available to assist low-income seniors, people with disabilities and social workers with the process of applying for Medicaid and SNAP (Supplemental Nutrition Assistance Program) benefits. DACL can help older adults understand the process for obtaining and utilizing Home and Community Based (HCB) and Elderly and Persons with Disabilities (EPD) waivers.
The Department on Disability Services (DDS) (202-730-1700 | dds.dc.gov)


The DDS is composed of two administrations that oversee and coordinate services for residents with disabilities and their caregivers through a network of private and nonprofit providers: Developmental Disabilities Administration (DDA) and Rehabilitation Services Administration (RSA).
Financial Resources

AARP Foundation's Benefits QuickLINK


Find public benefits that can help you pay for food, medicine, health care, utilities and more by using AARP Foundation's Benefits QuickLINK tools.

BenefitsCheckUp (BCU) (800-794-6559)


BenefitsCheckUp is a comprehensive, free online service from the National Council on Aging that connects older adults with benefits for which they are eligible.
DC 311 (3-1-1 | 202-737-4404 calls outside D.C.)


311 is a toll-free number and online service that allows people in the District to Columbia to request assistance with city services and information.
The Economic Security Administration (ESA) (202-671-4200)


The Economic Security Administration, located within the Department of Human Services, determines eligibility for benefits under the following programs: Temporary Cash Assistance for Needy Families (TANF), Medical Assistance, Supplemental Nutrition Assistance Program (SNAP) (formerly Food Stamps), Burial Assistance and Interim Disability Assistance, among others.
Legal Resources

Housing Resources

Office of the Tenant Advocate (OTA) (202-719-6560)


The OTA educates and assists renters by providing technical advice and legal assistance in disputes with landlords. It also offers financial help to eligible displaced tenants for emergency housing and relocation service.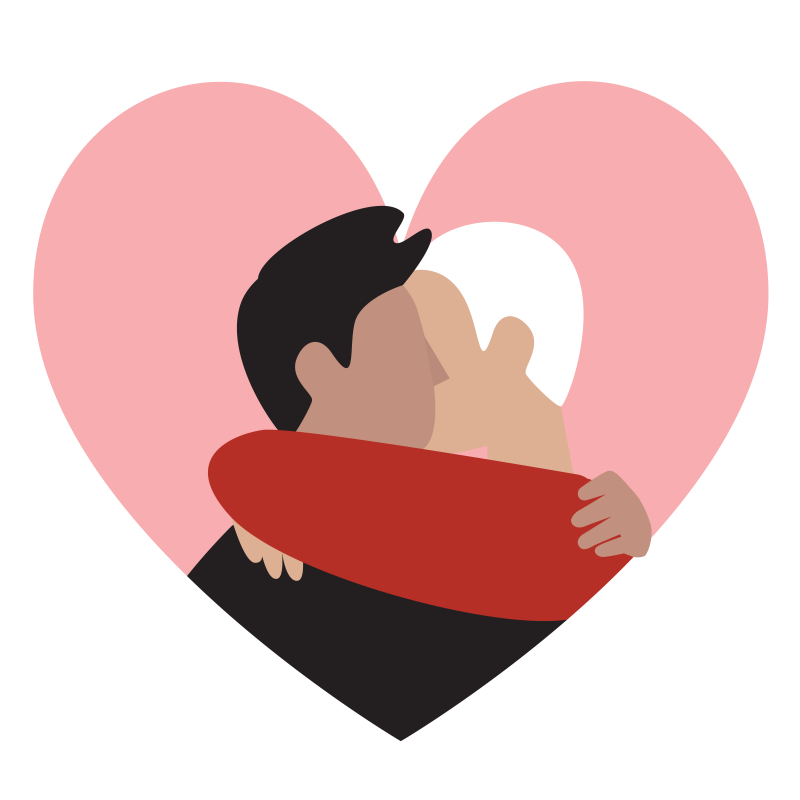 Workplace/Employer Resources

Transportation Resource

Senior MedExpress (202-420-7533 to book a ride)


The Senior MedExpress program provides eligible D.C. residents, age 60-plus with a certified medical condition, free round-trip transportation to essential medical appointments such as chemotherapy or dialysis.

ConnectorCard Program


The ConnectorCard Program is a cost-share program that provides qualified older adults, age 60 and over, with a debit card that can be used for ground transportation services to the destination of their choice. The amount of subsidy provided through the card is based on a sliding fee scale.


Please call Yellow Cab at 202-420-7533 to schedule your non-emergency essential medical transportation trips.
Transport DC (844-322-7732)


Transport DC provides an alternative to paratransit transportation service for eligible MetroAccess customers who are residents of the District of Columbia. Transport DC provides $5 one-way taxicab rides to and from any location in the District from the 1st of month through the 15th. For the remainder of the month, transportation is restricted to approved employment and medical treatment locations only.
Specific Audience Resources

AARP Caregiving Guides


AARP offers free caregiving guides for specific audiences, including guides for military families and LGBT individuals. The guides, also offered in Spanish and Chinese, are designed to help develop and implement a caregiving plan.
Silver Circles (202-895-9448)


Silver Circles are peer-led support groups offered by Iona Senior Services and Whitman-Walker Health for adults age 60-plus who identify as LGBTQ. The groups, offered in several locations, meet for one hour twice a month and provide opportunities to connect with LGBTQ peers, offer a safe space to talk about issues and build support to help navigate challenges.
Alzheimer's Association – National Capital Area Chapter (800-272-3900)


The National Capital Area Chapter serves people with Alzheimer's disease and other dementias and their families and caregivers in the District of Columbia, suburban and Southern Maryland and Northern Virginia.
Care for Caregivers

Community Connections


AARP Community Connections is a new website that offers steps to get or give help. You can organize online mutual aid groups to stay connected, share ideas and support those in need.
Create the Good


Create the Good connects people with volunteer opportunities and project ideas to share their life experiences, skills and passions in their communities.
Take Time Texas (512-424-6500)


Operated out of the Texas Health and Human Services Commission, Take Time Texas maintains a searchable list of respite care providers across the state, allowing caregivers to take a break and recharge.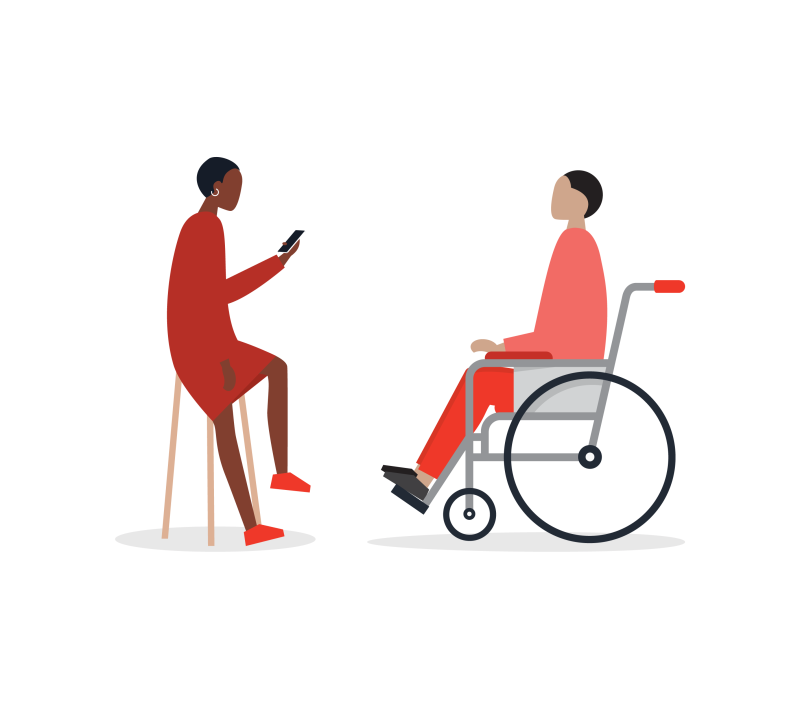 AARP Resources for Family Caregivers

AARP Family Caregiving Website (en español: aarp.org/cuidar)


AARP's Family Caregiving website is your one-stop shop for tips and tools to help you care for a loved one. It has valuable information about handling medical issues, health records and advance directives, home safety, financial and legal issues, caregiver life balance and much more.
AARP Family Caregiving Resource Line (877-333-5885 toll-free, en español: 888-971-2013 toll-free)


Connect with a real person and learn how to access local resources via our toll-free family caregiving hotline.
Community Resource Finder


Community Resource Finder, a joint service from the Alzheimer's Association and AARP, is a database of dementia- and aging-related resources powered by Carelike. The online tool makes it easy to find local programs and services.
I Heart Caregivers


Join the thousands of family caregivers who have shared their experiences through AARP's storytelling initiative, I Heart Caregivers. Your story will help AARP continue to fight for more support for family caregivers.
AARP HomeFit Guide


The AARP HomeFit Guide can help individuals and families make their current or future residence age-friendly. It can also help elected officials, policymakers and local leaders learn about and advocate for the types of housing features and designs that communities need so that their residents can live safely and comfortably and thrive.
If you have thoughts about how AARP can improve this resource guide, we invite you to go to aarp.org/preparetocaresurvey (en español: aarp.org/encuestacuidador).