By Tanyia Foster, AARP DC Communications Intern

AARP District of Columbia is celebrating influential Black LGBTQ advocates, activists and artists. Learn more about these heroes who paved the way for future generations to be out and proud!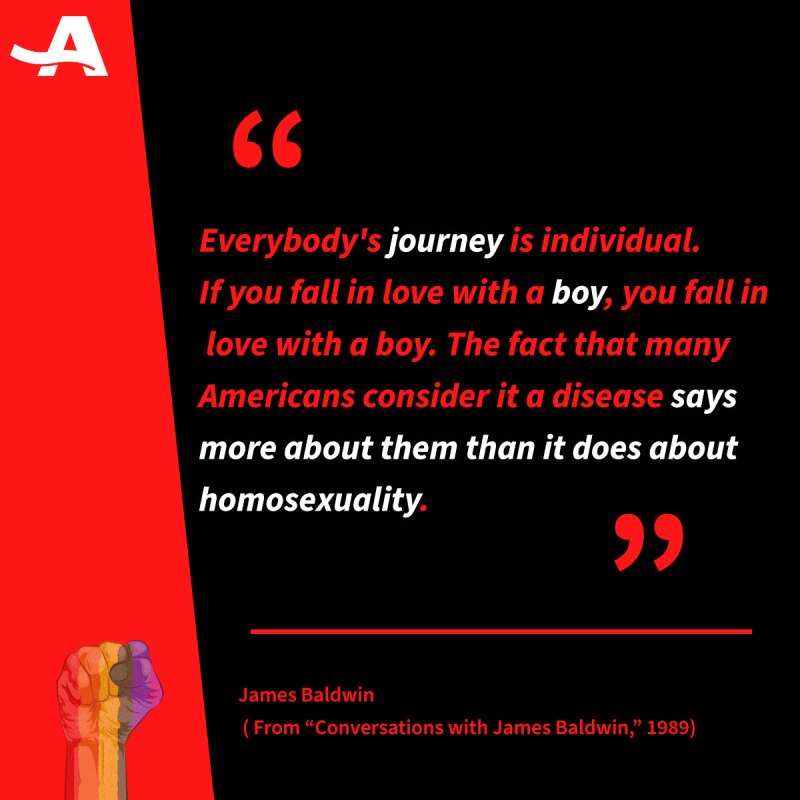 James Baldwin was a writer and civil rights activist. Baldwin was born on August 2,1924, in Harlem and spent most of his adult life living between New York City, Europe, and Los Angeles. Baldwin built an established career, writing about issues that he both faced and witnessed. He wrote numerous essays on the civil rights movement, and was active with the Congress of Racial Equality (CORE). Although he often explored the topics of racism and the Black experience, he also explored issues of identity and sexuality in his seminal book "Giovanni's Room." In this novel, Baldwin explored the complexities of being LGBTQ at a time when it was not readily accepted in mainstream society. Although Baldwin recognized he was attracted to the same sex, he didn't believe in placing titles on those feelings, as he mentioned several times. Instead, Baldwin felt that the world needed to understand that people should be allowed to love who they love, no matter their gender. Baldwin passed away in December 1987 in Saint-Paul-de-Vence, France.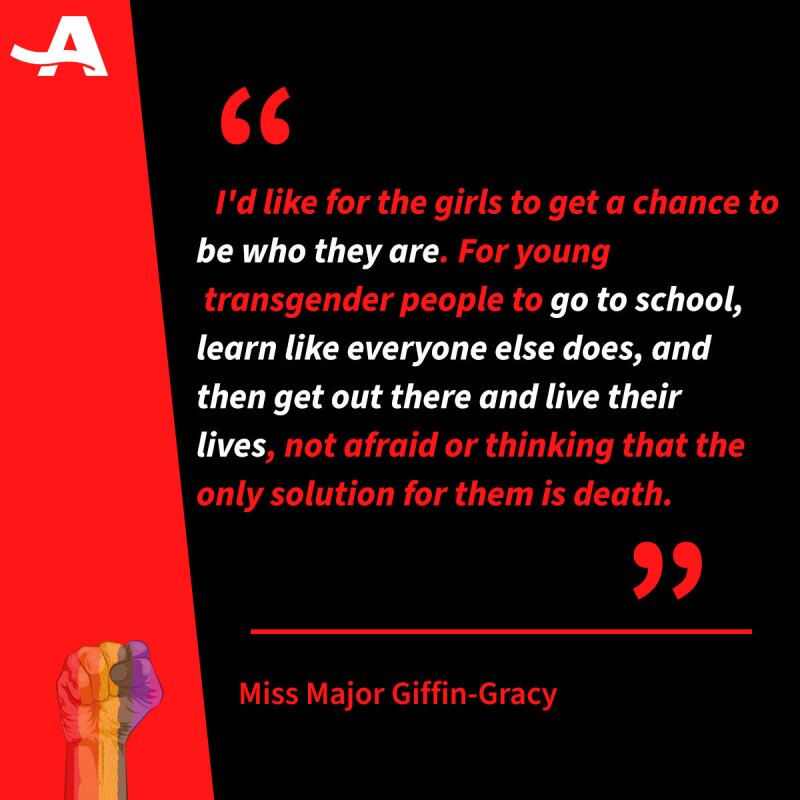 Miss Major Griffin-Gracy is a transgender activist, born October 25, 1940 on the South Side of Chicago. Miss Major is a former sex worker and survivor of Attica State prison, as well a veteran of the Stonewall Rebellion. Drawing from her personal experiences, she continues the fight for transgender women of color. Miss Major's activism consists of uplifting the trans community both inside and outside of prisons. She served as the first executive director of the Transgender Gender-Variant & Intersex Justice Project, advocating for incarcerated transgender women. She also founded "House of GG", a shelter and safe space in Arkansas for transgender people. Even at 80 years old, Miss Major continues to show up for the transgender community. Her activisim and impact are chronicled in an an award-winning documentary, "Major," released in 2015.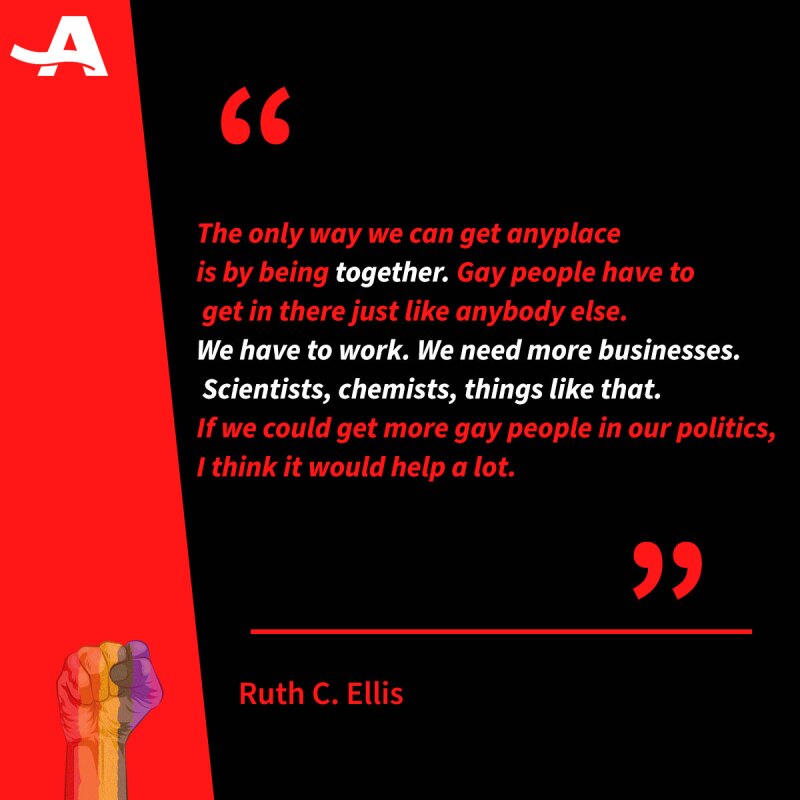 Ruth Charlotte Ellis was an African American LGBTQ rights activist, born July 23, 1899 in Springfield, Illinois. When Ellis passed away in 2000, at the age of 101 she was widely known as the oldest surviving open lesbian. She became aware of her sexuality in her teenage years and came out in 1915. Ellis was an entrepreneur and activist determined to provide others with the support that she did not have as a young LGBTQ woman. Ellis had a partner for 37 years, Ceciline Franklin, whom she lived with in Detroit. Their home was a safe space, known as the "Gay Spot," where they offered community, support and entertainment to young LGBTQ people. The Ruth Ellis Center (REC) was founded in 2001 in Michigan and serves LGBTQ youth, primarily youth of color, who are experiencing homelessness.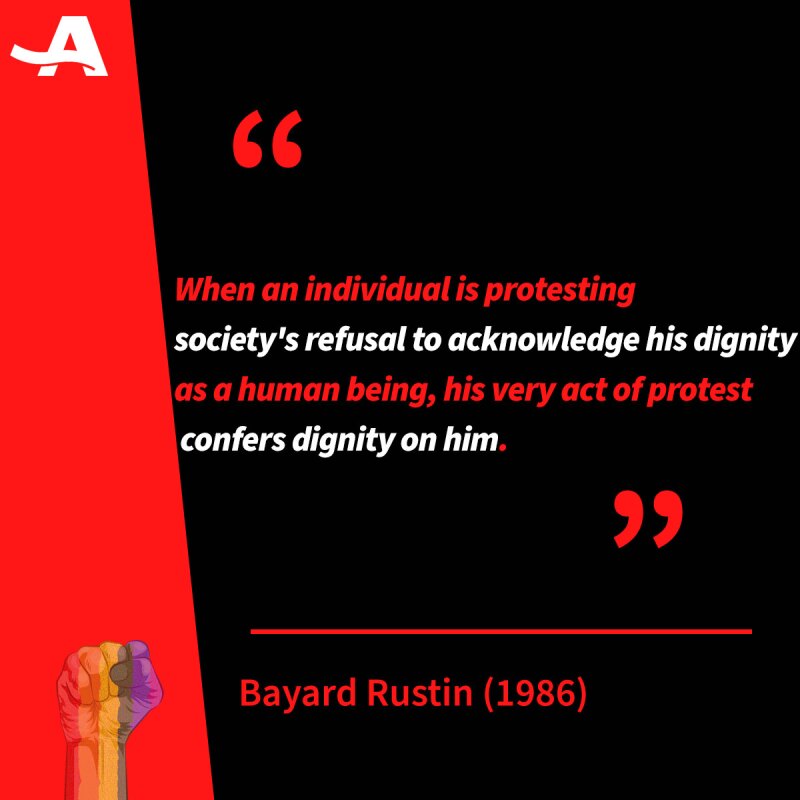 Bayard Rustin was an African American civil rights and gay rights activist, born March 17, 1912 in West Chester, Pennsylvania. Rustin believed in fighting for civil rights with a non-violent approach, similar to Dr. Martin Luther King Jr., whom he also advised. Rustin helped to organize the "1947 Freedom Ride," the Southern Christian Leadership Conference, and the "1963 March on Washington for Jobs and Freedom." In 1953 Rustin was arrested for having relations with another man, and served 60 days in jail. After his release, Rustin became a public advocate for LGBTQ rights. Rustin died in 1987 at the age of 75. He was posthumously pardoned by California Gov. Gavin Newson in 2020.