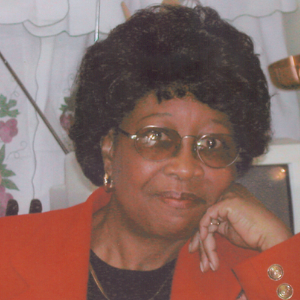 Written with excerpts from an AARP Bulletin interview with Mrs. Maggie Williams

Over the last five decades, Maggie Williams has watched AARP blossom into the 38 million member organization that it is today. In 1960, just two years after Dr. Ethel Percy Andrus founded AARP, 19-year old Maggie Williams was hired to work in AARP's membership department during the merger of NRTA with AARP, occasionally working directly with Dr. Andrus. She explains that before the membership office relocated, employees were operating from tubs and bins with only two typewriters in the whole office and they were first come, first serve. Mrs. Williams remembers arriving early to work, to ensure that she could type all day long. Her fast fingers and ability to type came in handy when looking for work. She was pleased that she was hired for the job with no college education.

A few years later, she was transferred to AARP's only pharmaceutical office at the time, right here in the District of Columbia. She explained that the business office where she worked was in a separate building—the actual pharmacy operated from a different location nearby. The pharmaceutical service itself dealt with fulfilling prescriptions and supplying over-the-counter items such as aspirin and vitamins, and sold medical supplies such as bandages and cotton . . . and so much more. These items were then shipped nationwide.

"I had no idea that the company would still be around 60 years later," Mrs. Williams noted in an interview with AARP Bulletin staff.

Working in the same place as Dr. Andrus, Mrs. Williams remembers being in complete awe and honored to have met her. "The fact that she had been a teacher was one of the things that I found really rewarding," says Mrs. Williams. She vividly recalls her elementary school teacher who was inspirational and how her mother had also aspired to be a teacher and unfortunately had passed when Mrs. Williams was six years old. "What Dr. Andrus did was tremendous," Mrs. Williams states. Dr. Andrus, in many ways, was ahead of her time as "Not many individuals were advocating for older individuals. And not many of those advocates were women."

Mrs. Williams' presence brought diversity to AARP from its early stages. From the time that Mrs. Williams worked in the AARP office to now, there has been immense societal progression. Social and political matters have changed and emerged. However, new issues still go unresolved. Remaining on the topic of pharmaceutics, prescription drug prices are at an all-time high. According to a report by the AARP Public Policy Institute (PPI), from 2006-2018, drug prices have risen by 5.8%. AARP's Stop Rx Greed campaign is fighting for the lowering of outrageous drug prices.

Five decades ago, AARP dedicated itself to empower people to choose how they live as they age. Special individuals just like Maggie Williams have watched AARP fortify that mission.

Take action, stand with AARP's mission and help put an end to overpriced drug prices.