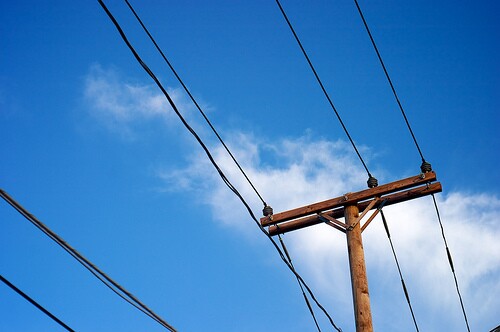 District residents promptly recovered from power outages, water and wind damage after super storm Sandy, but our friends, relatives and colleagues in New York, New Jersey and other coastal areas continue waging a much more challenging recovery.
Pepco has been praised for sounding the alarm early, improving preparations for restoration, and enhancing communication with customers and key organizations. This is evidence that Pepco is making steps in the right direction, but there is still work to be done.
Super Storm Sandy even raises a new question: Would Pepco's preparations and responses have been adequate if the super storm had hit the DC area the way it did New York and New Jersey? And the original questions remain: Is Pepco prepared for another derecho? Would it do a better job of responding to a fast-moving derecho than it did earlier this year? Improvements to the aging infrastructure in DC are still needed and there's still a history of customers suffering long and repeated outages during major storms and blue skies.
A recent decision by the Public Service Commission increases customer rates to provide another $24.1 million a year in revenue to the power company, so Pepco has no more excuses.
With the watchful eye of Mayor Gray, the DC Council, the Public Service Commission, and all residents on the changes Pepco still needs to make, we look forward to Pepco setting a higher performance standard and establishing a long-term track record of keeping the lights on. Visit
action.aarp.org/dc
, and ask the Public Service Commission to urge Pepco to use revenue from the recent $24.1 million a year rate increase to improve reliability for its customers.
Photo courtesy of tsmall/flickr