Join AARP DC in congratulating Johnny Garcia, South Regional Advisor for Community, States and National Affairs, on being honored by the Cystic Fibrosis Foundation with the 2016 Metro DC's Finest Award. Each year, the Cystic Fibrosis Foundation honors the city's most accomplished men and women who show exemplary leadership, are active in their community, and excel in their profession or business. This year Johnny was one of only sixteen honorees named from across the Greater Metro Area. The award ceremony took place on October 5th at the law offices of K &L Gates, LLP.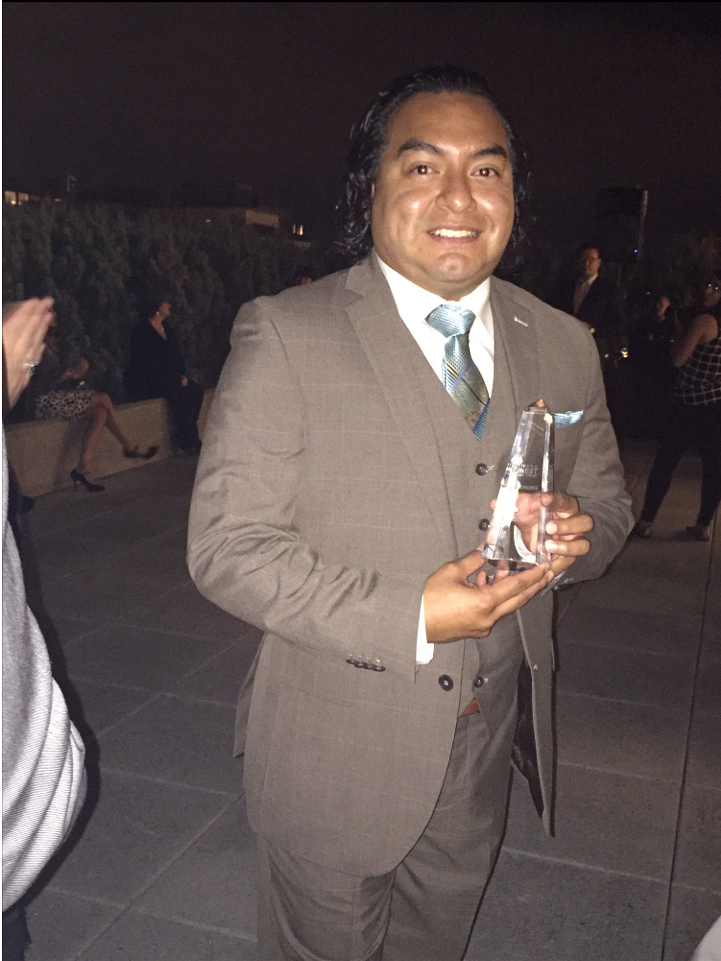 It comes as no surprise that Johnny was recognized for his outstanding career accomplishments, commitment to giving back to local under-served communities, and his dedication to making a difference through the empowerment of others. As a honoree, Johnny made an additional commitment to participate in a 16-week long awareness and fundraising campaign to further support the Foundation in their efforts to find a cure for people battling cystic fibrosis(CF), a genetic disease. Through his own personal fundraising campaign page, Johnny raised over $4500 for the Foundation which will directly support families impacted by CF.

Johnny goes above and beyond as the Advisor for AARP's South Region and in true AARP fashion; he does the same in his community. Congratulations Johnny on a well-deserved honor.