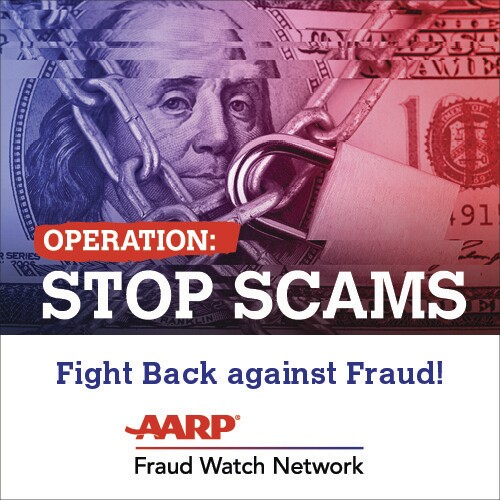 Identity theft, investment fraud and scams rob millions of Americans of their hard-earned money every year, and every day criminals become more sophisticated.

You can be part of the effort to fight back against fraud!

Through AARP Fraud Watch Network, AARP is arming Americans with the tools they need to spot and avoid fraud and scams so they can protect themselves and their families.

Sign up NOW to join a call on April 27 with AARP DC and fraud prevention thought leaders!

AARP District of Columbia is hosting a telephone town hall on Thursday, April 27 at 7:00 p.m. to inform DC residents of the latest scams, con artists' tactics, what puts you at risk and what you can do to protect yourself and your loved ones from consumer fraud and scams.

Guests for the call include representatives from AARP DC, AARP Foundation and the Office of the Attorney General for the District of Columbia. Call participants will have the opportunity to ask the speakers' questions.

To ensure that you are part of this call, please sign up for the call today!