AARP DC volunteers play a critical role in our efforts to help the District's 50+ live their best lives. The impact our volunteers have on this work cannot be overstated. Through letter writing, attending hearings, giving testimony, participation in rallies, and various other activities we are able to serve the 50+ community on issues that matter most to them.

Issues impacting District seniors are experienced differently in each ward, which is why we've added a new layer to our volunteer program: Ward Liaisons. AARP DC Ward Liaisons are volunteer leaders who will lead the advocacy work in their wards, build relationships with and represent the interests of the 50+ at their local ANCs. Additionally, they will help to activate and empower more of the 50+ population in our nation's capital.


---
Meet Christine Boggerson
Ward 1 Liaison
Why Christine became a Liaison: I became interested to be a liaison before I retired, because I wanted to stay busy in the community post-retirement. I have a deep interest in knowing what's going on in my ward as well as making people aware AARP DC is a resource for them.

One thing to know about Christine: I'm proud that at the age 57 I completed the training and became a yoga teacher. I teach three times a month as "Karma duty," which means I am happy to share my ability to teach. I also want to teach women of my age this skill.

If you're interested in becoming more active in Ward 1, send Christine an e-mail.


---
Meet Gene Solon
Ward 6 Liaison
Why Gene became a Liaison: Some time ago, I realized that, while seniors acquire certain vulnerabilities over time, they also possess community-helpful abilities gained from experience. Seniors, especially those on fixed incomes, do need some assistance from government officials and others, but I'm so impressed that so many seniors in so many D.C. neighborhoods are so willing and so able to provide important assistance to others!

Months ago, I, a D.C. Ward 6 homeowner for over 40 years, was encouraged to volunteer to be ward liaison to the newly-located AARP DC state office, and I concluded that I might be able to be of some help to that office. From the get-go, I've been urging AARP to officially support D.C. statehood -- because I believe that a full-fledged state could better serve its citizens, including its senior citizens.

Better conditions for seniors means a better life for everybody (and vice versa) -- and there's room for more improvement on issues such as safety, infrastructure maintenance, traffic and development patterns, ample parks and recreation facilities, environment protection, education, employment and health care.

At national and state offices -- and also at chapter levels -- AARP has great potential to have consequential community-helpful impact on a wide range of issues faced by our neighborhoods, cities, regions and nation. Maybe I can help AARP realize that potential.

If you're interested in becoming more active in Ward 6, send Gene an e-mail.


---
Meet Jerhmal Reid
Ward 7 Liaison
Why I became a Liaison: I am committed to service. I was active in the Yvette Alexander campaign and everyone who came out to vote were seniors. Meeting and getting to know them made me care more deeply about their experiences. And by becoming a Liaison it's also a way to give back to my mom.

If you're interested in becoming more active in Ward 7, send Jerhmal an e-mail.


---
Meet Herbert Jones
At-Large Ward Liaison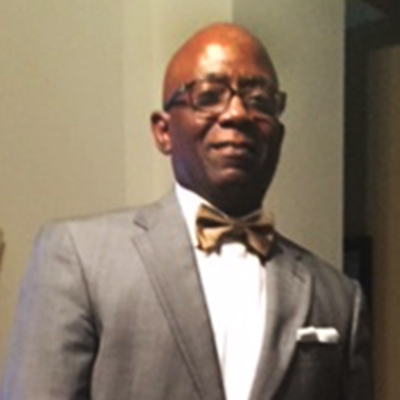 Why Herbert became a Liaison: "My goal is to create strategic and non-traditional partners. Additionally, making sure that the 50 and older communities within DC have a strong voice and to advocate for issues on the local level by creating a more community engagement and interaction."

One thing to know about Herbert: "One of my most significant accomplishments is receiving the 2012 YMCA "Community Spirit" award. My whole life work has centered around advocacy and protecting and assisting those who are less fortunate or don't have the resources to advocate for themselves."

If you're interested in becoming more active across all Wards, send Herbert an e-mail.


---

Still to come - Photos and information for:

Jo Ponds, Ward 4 Liaison
Inday Williams, Ward 5 Liaison
Charles Turner, Ward 8 Liaison
We are looking to fill the Ward 2 and 3 Liaison posts.

These roles are critical to our advocacy efforts in the District. We ask for a 1-year commitment in these posts. E-mail us if you want to learn how to become a Ward Liaison.

Save

Save

Save

Save

Save

Save