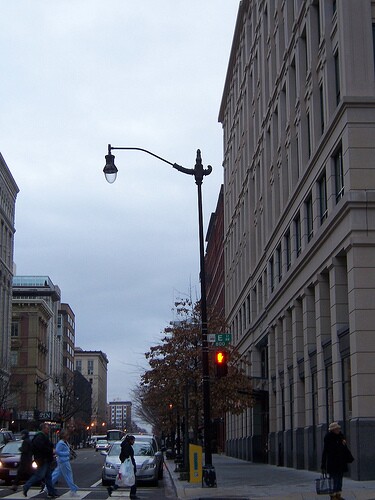 The District of Columbia has some impressive statistics to describe recent successes. What do these statistics say about the age-friendliness of the District? How are its health and social services? How is community and civic participation? What about its public spaces and transportation like? What about housing? When you think about how the city is making the District more age-friendly for all residents, but especially the age 50+ residents, what rating would you give the District? Choose one: POOR, FAIR, GOOD, VERY GOOD OR You DON'T KNOW, and tell us why you gave the District that rating.
For more on Mayor Gray's administration and plans, visit http://mayor.dc.gov/.
Recent District of Columbia Successes
• The District's economy is booming, with more than 28,000 private sector jobs created over the past two years and the unemployment rate falling by nearly three percentage points;
• The District has hit a 50-year low in homicides – with the numbers dropping dramatically each of the last two years and nearly twenty times faster than the national average;
• The District is growing rapidly – adding more than 1,100 people a month – and is now more populous than both Vermont and Wyoming. The District has not had this many residents since the 1970s;
• Public education enrollment is now at nearly 81,000 students and is growing at a rate not seen in 45 years as families return to the city and to public education; and
• Fiscal responsibility has been restored – the District now spends only what it takes in and the practice of raiding the District's reserves to balance the budget has been eliminated. In addition, the city's long-term fiscal health has again been protected by growing our critical rainy-day fund back to $1.5 billion.
Photo courtesy of trepelu