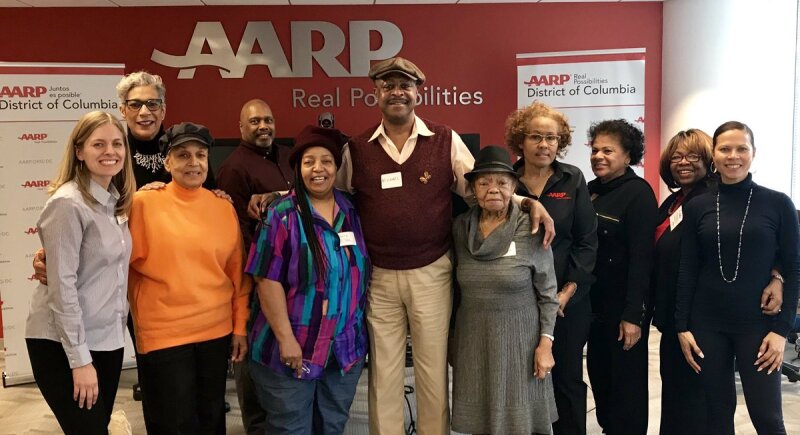 Does your community group need a speaker for an upcoming meeting or event?

AARP DC staff and volunteers can deliver presentations on a variety of topics to groups of 15 or more anywhere in Washington, D.C. The presentations are well suited for civic organizations, church groups, senior villages, etc. We can tailor the length of the talk to fit the group's needs.

Topics include:

Family Caregiving (30-45 mins.) - Attendees will be informed of the available resources important for family caregivers and their loved ones. Speakers will also delve into AARP's Prepare to Care planning guide which provides integral information for new caregivers, those preparing to become caregivers and those receiving care as well.
Fraud (30-45 mins.) - The AARP Fraud Watch Network is working to empower you to protect yourself from fraud and scams. Attendees will learn how to protect themselves and loved ones from the latest scams, how to spot potential fraud and essential preventative measures.
Job Search in the Digital Age (30-60 mins.) - Whether you're making a career change by choice or necessity, this workshop is designed to help you make a smooth transition. In this session you'll learn: how job search engines can help you find jobs online; resume tips and how to age-proof your resume; how keywords can help your resume get noticed; and tips for online networking through LinkedIn.
2020 U.S. Census (30 mins.) - This presentation covers key Census topics such as the importance of being counted, Census scam prevention and information about temporary Census job opportunities.

To request a speaker, complete and submit our DC Speaker Request form to DCAARP@aarp.org.*

*Forms must be submitted 30 days in advance of desired presentation date.

Questions? Email DCAARP@aarp.org or call AARP DC's toll-free number 1-866-554-5384.