BILL STATUS UPDATE: House Bill 1087 passed the House on Feb. 21 (see AARP Statement) on a vote of 63-33. It passed the Senate on April 16 on a vote of 26-22 (see AARP Statement). The House concurred with Senate amendments on April 23, clearing the way for Governor Inslee's signature.
For Immediate Release
April 16, 2019
Contacts:
Jason Erskine / 206-604-7085
Cathy MacCaul / 206-218-5915
Statement from AARP Advocacy Director Cathy MacCaul on Today's Senate Passage of HB 1087, the "Long-Term Care Trust Act"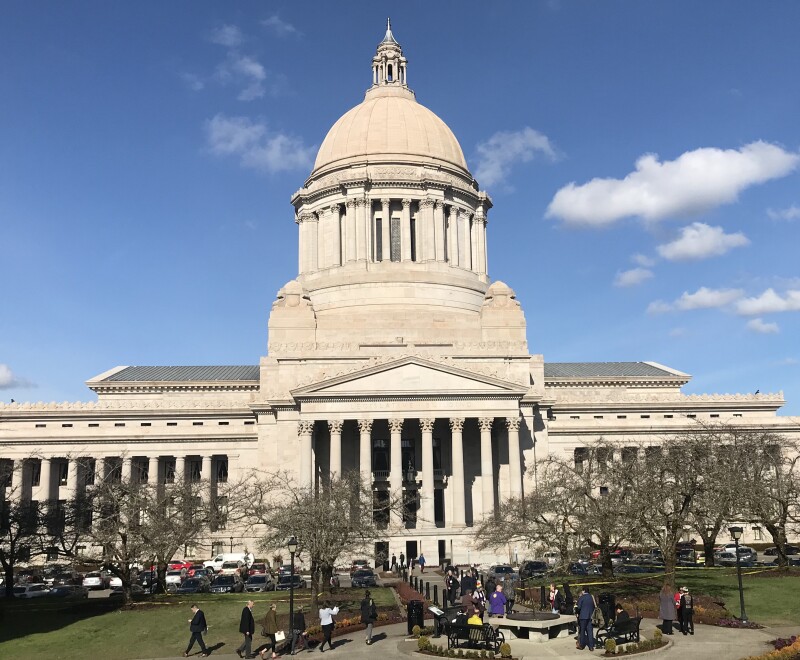 Olympia, WA – With today's bi-partisan support and successful Senate passage of the "Long-Term Care Trust Act" ( House Bill 1087), Washington is poised to pioneer an innovative new solution aimed at addressing our growing long-term care funding crisis.
Most Washingtonians are unprepared to meet their long-term care needs. The median retirement savings for people over 65 is just $148,000, while the lifetime cost for those who need long term care averages $266,000. The long-term care insurance market is broken, and policies are too expensive and out of reach for more than 90% of us. Others mistakenly believe Medicare or private insurance will be there with the onset of a chronic illness or injury.
The Long-Term Care Trust Act (LTCTA) will help address this problem by creating a public long-term care program, providing Washingtonians with flexible and meaningful benefits ensuring families can choose the care setting and services that best meet their loved one's needs. Based on a modest payroll premium of .58%, vested and eligible employees will receive a benefit of $36,500, indexed annually to inflation.
The program will also help alleviate some of the growing stress on the state's Medicaid budget, and could help prevent countless middle-class families from being forced to spend down their life savings to pay for care.
AARP commends the Senate and House for tackling the state's long-term care coverage crisis head-on. We are especially grateful for the leadership and support of primary bill sponsors Representative Laurie Jinkins (D-27), Representative Drew MacEwen (R-35), Senator Guy Palumbo (D-1), and those State Senators who voted YES on this critical piece of legislation. The bill now moves to concurrence in the House and then on to Governor Inslee's desk for signature.
For more information on HB 1087, visit AARP Washington.
###