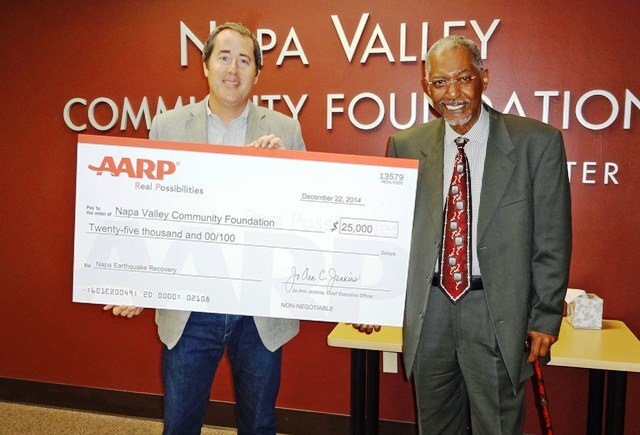 AARP donated $35,000 to assist with efforts to rebuild following the American Canyon earthquake in August. California Executive Council member Larry Saxxon presented a contribution of $25,000 to Director Terence P. Mulligan with Napa Valley Community Foundation and $10,000 to Executive Director Elizabeth Hoffman with Rebuilding Together Solano County. The funds are being dedicated to long-term recovery assistance after a magnitude 6.0 earthquake hit Sonoma and Solano counties in Northern California on Sunday, August 24 – the largest earthquake to hit the area in 25 years.



The Napa Valley Community Foundation is working with 20 local nonprofits in Sonoma County to provide services like counseling, temporary housing, rental assistance, loss of income, legal aid, rebuilding and replacement of household items. Since the earthquake, coordinated non-profits have provided more than 9,000 meals, 10,000 services and assisted nearly 800 households with emergency financial assistance, the majority of assistance going to low-income families and older adults.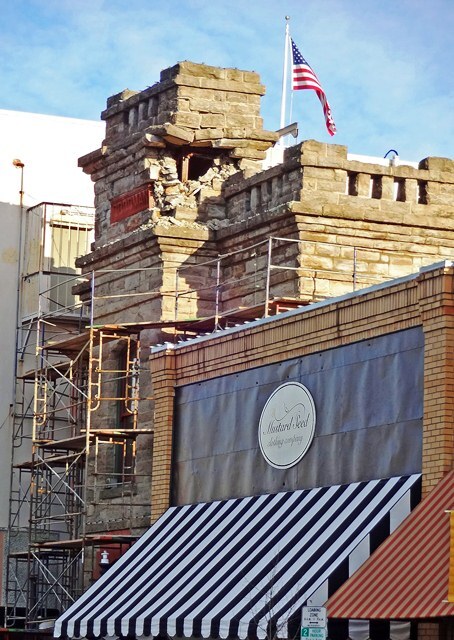 Elizabeth Hoffman with Rebuilding Together Solano County leads a truly grassroots effort. Established in 2009, Hoffman is the only staff member working part-time with an all-volunteer board. The chapter receives very little funding from outside partners and relies heavily on relationships with local businesses like Home Depot and Costco, eleven local unions, a close connection with local veterans groups and volunteers from nearby Travis Air Force Base and the California Maritime Academy. Rebuilding and recovery efforts are focused on low-income older adults, veterans, and the disabled. The chapter also works to repair community facilities like the Vallejo Veterans Memorial Building, Boys and Girls Club and Rio Vista Community Center.



Earthquakes are a silent destroyer with no warning system. The best you can do is be prepared and know what to do when in the event one hits. AARP is wishing the best as residents rebuild and repair homes and lives after this disaster.