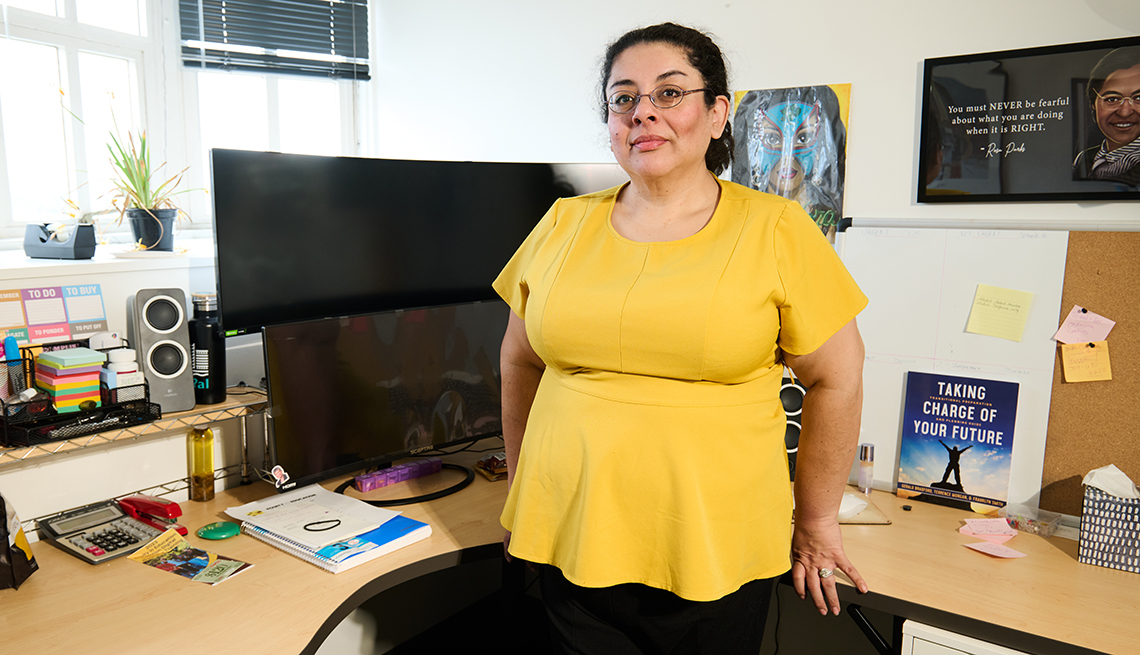 If you want to get affordable, high-speed internet at home or learn how to use a computer, the state of Washington can help you find the right resources. It's part of an effort to close the digital divide.

But once you're connected, the state can't keep you safe from cybercriminals.

The number of Washington households with access to the internet jumped from 2019 to 2021, amid state and federal efforts to expand broadband service.

Those new users may not be ready for the Wild West that is the World Wide Web. So AARP Washington has joined a growing effort to make cybersecurity second nature.

"Technology is critical today," says Cathy MacCaul, AARP Washington's advocacy director. "It can improve an older person's health, creativity, social engagement, even financial security—as long as they can use it safely."

One AARP partner, the nonprofit Equity in Education Coalition of Washington, is part of a national Cyber-Seniors network that offers computer training and tech support for online safety.

The education coalition began training older adults in 2021 at the Filipino Community Center of Seattle and other locations. Cofounder Sharonne Navas says the goal is to expand its outreach statewide this year. That means recruiting more tech-savvy older Washingtonians as digital navigators, sharing what they know at senior centers and other places.

"There's absolutely no shame in not being comfortable with technology," Navas says. When the pandemic hit, the coalition worked to close the digital divide in public schools for students without laptops or internet access. Similar needs for older adults became a priority as part of its collaboration with AARP Washington.

Beware of what you share

The coalition also manages the TechConnect WA hotline (800-216-1132), which residents can call with concerns or questions—from "I think I've been victimized" to "What's this button on my cellphone?"

"It is multilingual, multicultural and multigenerational," Navas says. Among callers' worries: online scams.

This doesn't surprise Laura Clinton, chief of the Washington State Attorney General's Consumer Protection Division. Data from the FBI's Internet Crime Complaint Center shows there were more than 2,800 victim reports from Washingtonians over age 60 who lost money to cybercriminals in 2021. Their losses topped $49 million.

To file a complaint, the AG's -office has a consumer hotline (800-551-4636), open Monday to Friday from 10 a.m. to 3 p.m., or use forms on its website in English and Spanish. Its investigators team up with AARP Washington and local law enforcement for fraud prevention presentations.

Clinton says staying safe starts with limiting what you share online. Other tips include:


Don't click on links in unsolicited emails or texts.
Don't share personal information unless you verify the request is legitimate.
Be wary of emails that include a promise (you won something) or a warning (an account is locked).
Navas says the biggest tech-related challenge isn't technical at all: "I think the weakest spot is that people believe if it's on the internet, it's true."

To learn more about fraud, visit aarp.org/fraudwatchnetwork.

Chris Thomas is a writer living in Seattle.