In 2017, 16.7 million Americans were the victims of identity theft- that is an 8% increase since 2016. That is why AARP and BECU invite you to bring old documents containing your personal information to our mobile shredding trucks for free disposal.

AARP and BECU members can safely destroy documents containing sensitive and personal information, as well as recycle unwanted TVs, computers, computer monitors, laptops and cell phones on Saturday, April 20 from 9:00am - 1:00pm. Bring your documents and electronics to locations in Everett, Federal Way, and Tukwila. While you're packing up the car, grab non-perishable goods and help us support local food banks.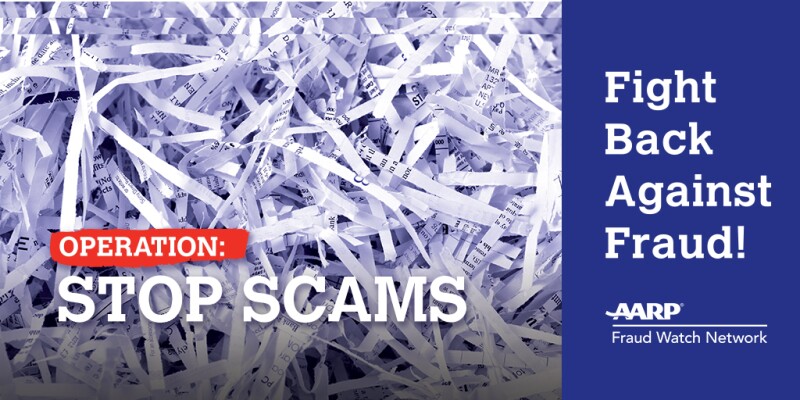 Is Free Really Free?
Pay nothing to shred up to three grocery bags or two banker boxes full of paper (limits strictly enforced) and recycling of TVs, CPUs, computer monitors, laptops, and cell phones.

Shredding locations:

Everett Memorial Stadium (Aquasox baseball parking lot)
3802 Broadway
Everett, WA 98201

BECU Federal Way Pavilions Neighborhood Financial Center
31411 Pacific Hwy S
Federal Way, WA 98003

BECU Tukwila Financial Center
12770 Gateway Dr
Tukwila, WA 98168

All locations open for shredding from 9am- 1pm- or until trucks are full. Don't forget your non-perishables- we will see you on April 20!

BECU employees will be on-site to help members shred and eCycle. Documents will be destroyed by Shred-it, a professional document destruction service with a mobile shredding unit. For additional details regarding the electronic recycling service, visit E-Waste

**Exclusive to our Tukwila Financial Center location, Bike Works, a local nonprofit and bike shop dedicated to making cycling accessible and affordable to all, will be collecting used bicycles. Bring your bike to the Tukwila donation site and help make a difference to a child or adult in need of two wheels.