Did you know that every 2 seconds someone's identity is stolen? We're fighting back with the AARP Fraud Watch Network.
Join us for a discussion about how to spot and avoid identity theft and fraud so you can protect yourself and your family. It's free of charge for everyone — members, non-members and people of all ages. Because for over fifty years AARP has been committed to safeguarding Americans' financial futures.
There are more than 15 free AARP Fraud Watch Network events scheduled across King County September through November. The events are free, but pre-registration is required. Find an event near you and register below.
Brought to you in collaboration with the King County Library System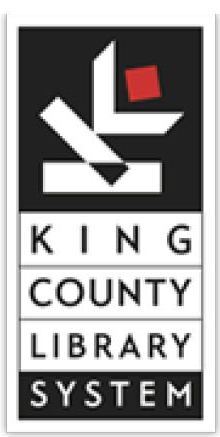 September 21, 2015
6:30 – 8:00pm
King County Library- Federal Way
34200 1st Way S
Federal Way, WA 98003
REGISTER ONLINE, or call 1-877-926-8300
September 23, 2105
6:00 – 7:30pm
Vashon Library
17210 Vashon Highway SW
Vashon Island, WA 98070
REGISTER ONLINE, or call 1-877-926-8300
September 29, 2015
6:30 – 8:00pm
Issaquah Library
10 West Sunset Way
Issaquah, WA 98027
REGISTER ONLINE, or call 1-877-926-8300
October 3, 2015
2:00-3:30pm
Burien Library
400 SW 152nd Street
Burien, WA 98166
REGISTER ONLINE, or call 1-877-926-8300
October 7, 2015
2:00 – 3:30pm
Pacific-Algona Community Center
100 3rd Ave SE
Pacific, WA 98047
REGISTER ONLINE, or call 1-877-926-8300
October 10, 2015
2:00 – 3:30pm
Woodmont Library
26809 Pacific Highway S
Des Moines, WA 98198
REGISTER ONLINE, or call 1-877-926-8300
October 10, 2015
2:00 – 3:30pm
Covington Library
27100 164th Ave SE
Covington, WA 98042
REGISTER ONLINE, or call 1-877-926-8300
October 15, 2015
7:00 – 8:30pm
Redmond Library
15990 NE 85th St
Redmond, WA 98052
REGISTER ONLINE, or call 1-877-926-8300
October 17, 2015
2:00 – 3:30pm
Bothell Library
18215 98th Ave NE
Bothell, WA 98011
REGISTER ONLINE, or call 1-877-926-8300
October 24, 2015
2:00 – 3:30pm
Black Diamond Library
24707 Roberts Drive
Black Diamond, WA98010
REGISTER ONLINE, or call 1-877-926-8300
October 29, 2105
6:30 – 8:00pm
Sammamish Library
825 228th Ave SE
Sammamish, WA 98075
REGISTER ONLINE, or call 1-877-926-8300
November 7, 2105
11:00am – 12:30pm
Enumclaw Library
1700 1st Street
Enumclaw, WA 98022
REGISTER ONLINE, or call 1-877-926-8300
November 10, 2015
2:00 – 3:30pm
Muckleshoot Library
39917 Auburn Enumclaw Rd SE
Auburn, WA 98092
REGISTER ONLINE, or call 1-877-926-8300
November 10, 2015
6:30 – 8:00pm
Mercer Island Library
4400 88th Ave SE
Mercer Island, WA 98040
REGISTER ONLINE, or call 1-877-926-8300
November 12, 2015
7:00 – 8:30pm
Woodinville Library
17105 Avondale Rd NE
Woodinville, WA 98072
REGISTER ONLINE, or call 1-877-926-8300
November 14, 2015
2:00 – 3:30pm
Bellevue Library
1111 110th Ave NE
Bellevue, WA 98004
REGISTER ONLINE, or call 1-877-926-8300
November 19, 2015
2:00 – 3:30pm
Snoqualmie Library
7824 Center Blvd SE
Snoqualmie, WA 98065
REGISTER ONLINE, or call 1-877-926-8300
November 19, 2015
6:30 – 8:00pm
Shoreline Library
345 NE 175th St
Shoreline, WA 98155
REGISTER ONLINE, or call 1-877-926-8300