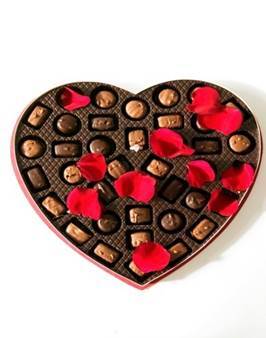 BBB, AGO and AARP Partner to Combat Romance Scams
As more people go cyber to find love, Better Business Bureau—BBB, the Washington State Attorney General's Office—AGO, and AARP warn of an uptick in reports of romance scams. According to the Internet Crime Complaint Center, romance scam victims lost more than $55 million in 2012. To combat this growing epidemic, consumer protection groups are spending Valentine's Day warning singles about the dangers of "catfishing."
Online dating is big business in the United States—more than 41 million Americans have tried it—generating approximately $1.25 billion each year. In an industry that is largely unregulated, scammers take advantage of emotions to steal money and personal information.
"These crooks are professionals at fostering what appear to be genuine relationships," says Tyler Andrew, CEO of BBB serving Alaska, Oregon and Western Washington. "They use carefully-crafted fake profiles to fool victims into wiring funds overseas."
"Romance scams are an example of why it's so important to stay safe online," says Washington State Attorney General Bob Ferguson. "Scammers will do anything to build your trust, then prey on your emotions so you'll give up money and personal information."

"It's not just hearts that are stolen come Valentine's Day," adds AARP Fraud Fighter Call Center Director Jean Mathisen. "Your money, identity and sensitive computer files are at risk thanks to the many efforts by cons to infect your computer with malware this love-filled season." AARP warns people to be wary of emails from unknown senders and E-cards from unnamed "friends" or "secret admirers."
BBB, the AGO and AARP advise online daters to be wary of potential mates who:

• Only communicate through email, social media or instant messages.
• Refuse to meet in person.
• Are located overseas.
• Claim to be "in love" quickly after meeting.
• Are excessively charming, understanding, flattering, sensitive and caring.
• Ask for money or other personal information.
To protect hearts and wallets:
1. Be on guard: Ask suitors to video chat; many scammers use fake photos to lure victims, but video messaging is much harder to fake.
2. Be cautious: Don't fall for people who say they're local but are consistently out of the country.
3. Investigate: Use search engines to research names; check that phone numbers are listed in the correct regions.
Remember, never wire money or send explicit photos out of the country as they will be impossible to recover. Fall in love with BBB at akorww.bbb.org.
###
For more information contact David Quinlan, Senior Director of Public Relations: 206-676-4119 | pr@thebbb.org