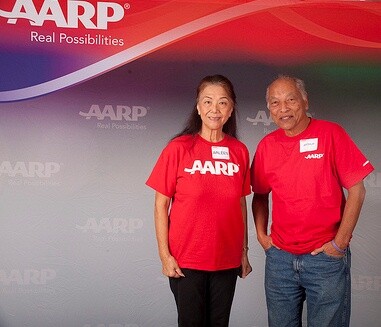 Know an extraordinary volunteer age 50 or older from your city? Is there someone out there that just knocks your socks off every time you hear about the work that they are doing in their community? AARP invites you to nominate your volunteer hero for our annual award.

AARP is now accepting nominations for its 2014 California Andrus Award for Community Service, which honors 50+ Californians who are sharing their experience, talent, and skills to enrich the lives of their community members.

The purpose of the award is to recognize outstanding Californians age 50+ who are making a powerful difference in their communities in ways that are consistent with AARP's mission, vision, and commitment to volunteer service and that inspire others to volunteer.

We know that you have seen and experienced the impact that a dedicated, caring and experienced volunteer can have on lives, programs, communities, and society. This is an opportunity to recognize that impact and to let an outstanding volunteer know that their service is valued.

Please take a few moments to review the eligibility requirements, selection criteria, and nomination materials and think about the exceptional volunteers in your life.

Nominations must be received in the AARP California office no later than July 15, 2014. If you have questions about the AARP Andrus Award for Community Service or would like additional copies of the nomination materials, please contact cavolunteer@aarp.org. The nomination form is also available on the web at www.aarp.org/AndrusAward.

Leaders from AARP in California will evaluate nominations based on how the volunteer's work has improved the community, supported AARP's vision and mission, and inspired other volunteers. The award recipient will be announced in early fall.