Con artists are targeting you and the people you care about. Learn how to fight back and spot the crooks before they spot you.
Millions of dollars are lost each day to scams like foreign lottery fraud, bogus investment schemes, and online traps designed to steal your identity and savings.
Find out about today's leading scams that are tearing through the nation. Plus hear some tips learned straight from the con artists themselves about who they target and why.
Join us for our free "Scam Jam" event on Wednesday, April 29, 2015 from 10:00am – Noon at the Rainier Beach Community Center. You'll hear from representatives with AARP, the Washington State Attorney General's Office and the Federal Trade Commission.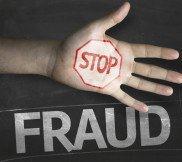 The event is free, but pre-registration is required. Register now online or call 1-877-926-8300.
Attendees will leave with free materials and tips straight from the experts – plus refreshments are on us.
Space is limited, so register today!
SCAM JAM
Wednesday, April 29, 2015
Rainier Beach Community Center
8825 Rainier Beach South
Seattle, WA 98118
10:00am - Noon (doors open at 9:30am)
Register online or call 1-877-926-8300