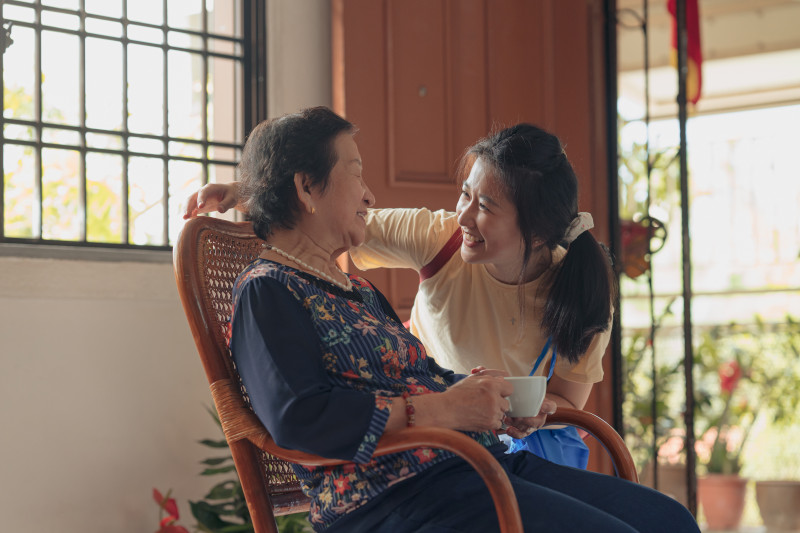 It Takes More than Love to Care for a Loved One.
Every day over 800,000 Washingtonians perform a great labor of love: caring for older parents, spouses, and other loved ones so they can remain at home—where they want to be.

Caring for a family member or close friend is one of the most important roles we are likely to play in our lifetime. Caregiving may start with driving your loved one to get groceries or going to doctor's appointments. As time goes by, you may help in preparing meals or handling bills, and you may find yourself taking time off from work to help. You may not think of yourself as a caregiver, but if you are helping someone with daily activities like getting dressed, managing medication and providing transportation to and from appointments, then you ARE a caregiver and AARP can help.

No matter where you are in your caregiving journey — starting to plan; taking care of a friend or family member be it in a home, a facility, or from a distance; or managing end-of-life caregiving responsibilities — having the right resources, information and connections can make all the difference.

AARP Washington is here to support caregivers – and the older loved ones who count on them. We are advocating for more support, services that are community-based or home-based, caregiver training and more. Please check out the many resources AARP has to offer on this page and thank you for joining us in honoring and supporting Washington's caregivers.


---
Featured
Let's Get Family Caregivers the Support They Need and Deserve

November is National Family Caregivers Month, which seeks to shine a bright light on the more than 48 million American heroes, including 820,000 here in Washington state, helping care for their loved ones independently at home – where they want to be.

Family caregivers deserve our recognition, but simply saying thank you is not enough. For far too long, family caregivers have gone unnoticed by many lawmakers. That's why AARP is launching I Am A Caregiver – a nationwide movement to support family caregivers and the loved ones they care for. We're tapping into the power of family caregivers to urge elected officials to pay attention to this important constituency. But we need your help. Check out this article to find out how you can raise your hand and join in the effort.


---
"Caring for Caregivers" video podcast series
AARP Washington's "Caring for Caregivers" video podcast series features discussions with local experts, community leaders, and caregivers just like you on a range of topics to help you along your caregiving journey.

Whether you're managing the affairs of a loved one or preparing for yourself, understanding the options for finances is important. In this Caring For Caregivers Conversation, Linda Davenport, VP & Senior Trust Officer at BECU joins our state director Marguerite Ro to talk about trusts, wills and more. Linda is also a caregiver for her 82 year old mother.

Click here to see the discussion with Linda And be sure to check back often to see new episodes of "Caring for Caregivers" each month.


---
AARP Family Caregiving Website
The AARP Family Caregiving Website provides an easy way to join an online community of other family caregivers, learn about local services, get helpful information, and connect with others who understand caregiving challenges.





---
---