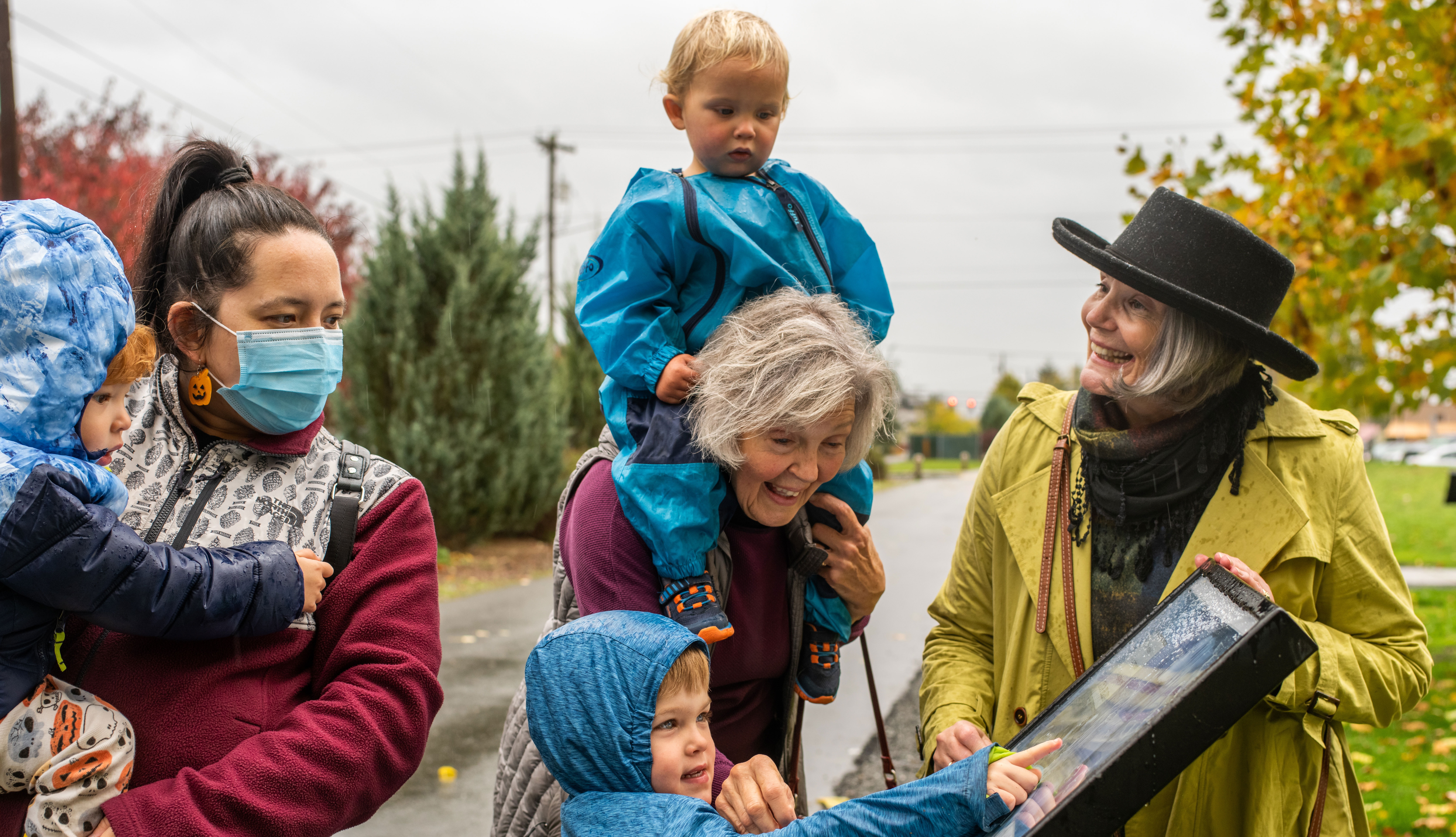 Like many small towns in Washington, College Place has struggled with access to high-speed internet service for its 9,000 residents. But during the coronavirus pandemic, City Administrator Mike Rizzitiello saw the need firsthand.

The local internet provider set up a temporary Wi-Fi hot spot in a school parking lot for students to do their homework.

"I'm an avid bicyclist, and every time I rode past, it was full," Rizzitiello recalls. "I was expecting a car or two but not a whole armada of vehicles."

Given its rural locale, College Place hasn't attracted a lot of the big internet players over the years, and some have pulled out, he says. The town hopes to eventually offer residents a publicly owned, privately leased service for high-speed internet.

In the meantime—thanks to a 2021 AARP Community Challenge grant—it's setting up four free hot spots in local parks that will help keep families online.

College Place is among three AARP Community Challenge winners in the state this year, with grants totaling nearly $42,000. The program funds quick-action projects that focus on improvements to public spaces, civic engagement, housing, coronavirus recovery, diversity and inclusion, access to transportation, and more.

Forming neighborly bonds

Since its inception in 2017, the program has awarded more than $9 million to 804 projects around the country. They typically must be completed within four months.

In Snohomish, a grant funded a "story trail" adjacent to the library and senior center. Book pages are divided among nearly two dozen stations along a walking path, to boost kids' physical activity along with improving their reading skills.

Recommended activities at each station get children, and adults, moving and talking.

"You lead the child into an exploration of what they've just read," says Terry Lippincott, president of Snohomish Friends of the Library. "It's a way to engage our grandparents, parents, older siblings and caregivers."

The storybook trail will change every few months, promising a new adventure.

"When people think of AARP, they just think of people over 50," Lippincott says. "In fact, this project is going to reach all the way to our 2- and 3-year-olds."

Getting people moving and talking is also the goal of Food is Free Tacoma, a volunteer group that builds Food Independence Gardens in the yards of residents willing to share the bounty they produce during the year.

Director David Thompson says planting in the front yard is key.

"It sparks an interest between neighbors and gives them a reason to talk to each other," he says, noting that the free produce is a side benefit.

Thompson saw the Community Challenge grant as a perfect fit for Tacoma, which is already part of AARP's Network of Age-Friendly States and Communities.

Food is Free Tacoma is adding 80 raised-bed gardens at 40 sites with the grant dollars and will continue to expand. As Thompson says, they're always looking for people with "pride of ownership" and the appropriate space.

Gardeners receive everything they need to get started, including construction of the raised beds, soil, seeds and expert urban farming advice from others.

Thompson has also launched a statewide organization, Food is Free Washington, to expand the program to other communities.

To learn about the AARP Community Challenge program, including past grant winners and how to apply for next year, go to https://www.aarp.org/livable-communities/community-challenge/.

And find information on the AARP Livable Communities initiative at https://www.aarp.org/livable-communities/.

Chris Thomas is a writer living in Seattle.
For More on AARP Community Grants