AARP Fraud Watch Network Ambassador Frank Abagnale offers lessons on avoiding scams and protecting against fraud and ID theft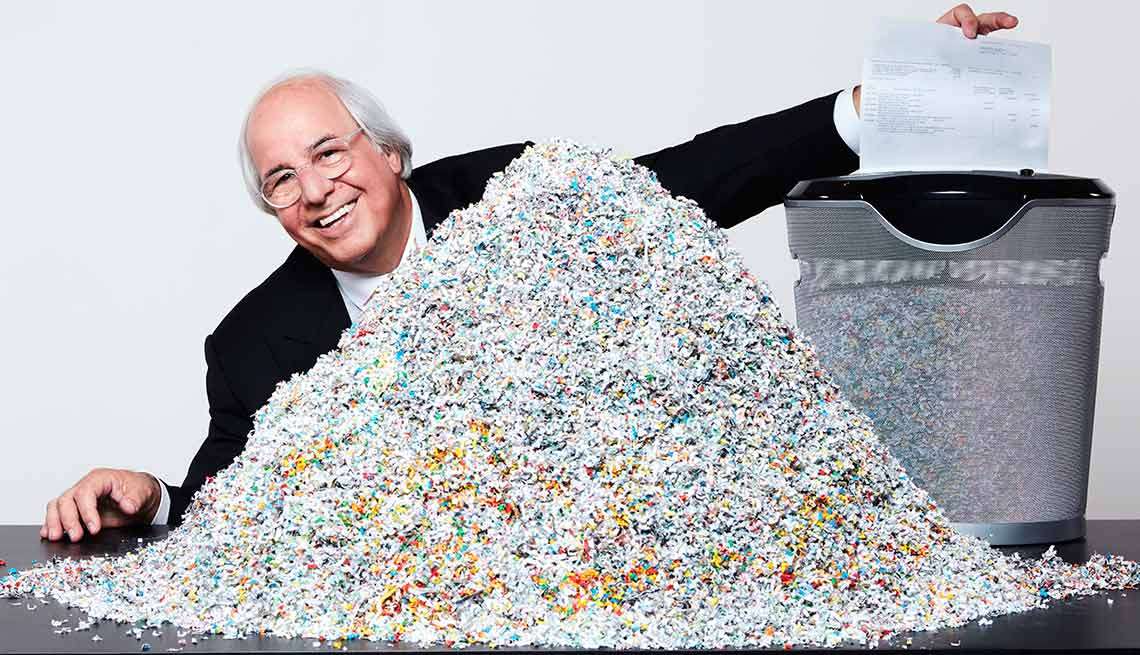 AARP Fraud Watch Network Ambassador Frank Abagnale — who has advised the FBI on how to outsmart con artists for more than four decades and is one of the world's most respected authorities on identity theft — will offer his expert knowledge to the general public at an October 25 event in Charleston, W.Va.
Abagnale, who was portrayed by actor Leonardo DiCaprio in the 2002 film* inspired by Abagnale's book of the same name, Catch Me if You Can, is coming to Charleston's Clay Center for the Arts & Sciences, on Tuesday, Oct. 25, 2016, at 7 p.m. Abagnale will share his expertise and insight to provide knowledge and information on how to spot and avoid scams and ID (identity) theft.
Don't miss this free, informative event!


Register here now
According to the AARP Fraud Watch Network, there is a victim of identity theft every two seconds in the United States. Older Americans account for up to 13 percent of these victims, with more than 3.5 billion households affected. And because those age 50+ represent the fastest-growing segment of computer and Internet users, according to the FBI this these users more likely targets for online fraud.

Abagnale warns that hackers likely already have identity records for many people, obtained from major security breaches that have occurred over the last two to three years (click here for a list of major data breaches so far this year). When hackers steal personal information in a major breach, he explains, they tend to "warehouse" or hold onto that data for more than two years before they make it available in the criminal marketplace.
https://www.youtube.com/watch?v=OAHYqovYzTI

Abagnale's expert advice, tips, and fraud prevention programs are used by more than 14,000 financial institutions, corporations, and law enforcement agencies. He has also written numerous articles and books including The Art of the Steal, The Real U Guide to Identity Theft, and Stealing Your Life.

The event at the Clay Center's Walker Theater is free, but registration is required. Register for the Abagnale event online here, or call 1-877-926-8300.

WHAT: Protect Yourself from Fraud, Scams with AARP Fraud Watch Network Amabassador Frank Abagnale

WHEN: 7:00 - 8:15 p.m., Tuesday, October 25, 2016

WHERE: Walker Theater, Clay Center for the Arts and Sciences, 1 Clay Square, Charleston, WV 25301

RSVP: Call 1-877-926-8300

* Read Abagnale's comments on the book and the film here.



Learn more about fighting fraud with the AARP Fraud Watch Network
Sign up for free email Watchdog Alerts!
Spot fraud or a scam? Call the AARP Fraud Watch Helpline at 1-877-908-3360 to share your story and receive assistance.