A bill that would upgrade the nation's infrastructure, including improved public transportation and increased access to broadband internet, passed the U.S. House of Representatives. The legislation could help many older Americans stay better connected to their communities, both in person and online.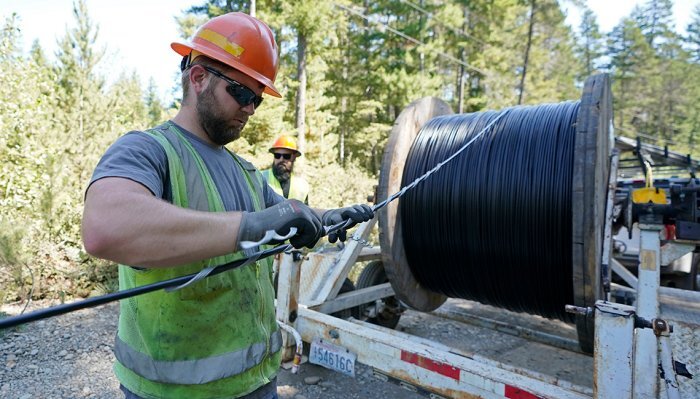 Because the U.S. Senate passed the legislation with a strong 69-30 bipartisan vote in August, the bill — known as the Infrastructure Investment and Jobs Act — will now go straight to President Joe Biden, who is expected to sign it. The House approved the bill by a vote of 228-206.

This measure is one of two major pieces of legislation being pushed by the Biden administration. The other — the Build Back Better bill — is still awaiting a vote in the House before it moves to the Senate.

AARP advocated strongly in support of the infrastructure legislation, noting how provisions such as its funding for broadband internet can improve the lives of people age 50 and older.

"With today's vote, historic investments will be made in digital equity and increased support for the Emergency Broadband Benefit," says Nancy LeaMond, AARP executive vice president and chief advocacy and engagement officer. "Millions more Americans will now have access to high-speed internet, including those with limited means, those who face barriers due to language or ability, and those who live in unserved and underserved areas. Internet accessibility is essential for older adults to stay connected with their families, communities, commerce and services."

Here are five ways the infrastructure bill would directly benefit older Americans.

The Emergency Broadband Benefit would continue. The bill contains roughly $65 billion to improve access to high-quality, high-speed internet nationwide. The stimulus bill enacted this year created a federal benefit to help people from lower-income households pay for high-speed internet connections. More than 7 million families — 40 percent of which include someone who is age 50 and older — took advantage of that provision. The infrastructure bill would make that benefit permanent, renaming it the Affordable Connectivity Program.

"Internet accessibility is essential for older adults to stay connected with their families, communities, commerce and services," LeaMond says.

Broadband would reach new populations. The infrastructure bill also would invest in the expansion of high-speed internet to areas in need — particularly unserved and underserved areas — as well as provide training for those who need it. These provisions — when added to the subsidy program — would put high-speed internet service within reach of more people.

Roads and highways could become safer. The new Safe Streets for All program — and other programs to enhance safety funded in the infrastructure bill — would provide resources to make the nation's roads and highways safer for all users. According to the National Safety Council, approximately 22 percent of the people who died in motor vehicle crashes in 2019 were age 45 or older.

"Programs like Complete Streets and Safe Streets for All promote increased accessibility and transit options for seniors in their local communities," LeaMond says.

Public transportation would become more accessible. The legislation would deliver approximately $39 billion to expand and upgrade public transit services nationwide, including efforts to make these services more accessible for older riders and people with disabilities. The money would be used to modernize buses, trains and transit stations, extend service and reduce costs for users. Together, it would represent the largest investment the federal government has ever made in local public transportation.

Many older adults would benefit from these improvements to public transportation, particularly the near 20 percent of people 65 and older who do not drive, and the 35 percent of women over 75 who don't drive at all.

More choice in how to get around. The legislation would support local and state efforts to offer more choice in how people get around no matter where they live, by increasing funding for investments for options like walking and bicycling. It also would make it easier for rural areas and low-income communities to get the funds they need to create safer roads.

"Older adults want to continue to live in their communities as they age, yet they too frequently lack convenient, safe and accessible transportation options when they no longer are able to drive or choose not to drive," LeaMond says.