AARP West Virginia has presented its highest volunteer recognition, the Andrus Award for Community Service, to Jeanette Alexander of Charleston. Alexander was among six nominees from across the state who were formally recognized during an Oct. 20 luncheon event at Charleston's Edgewood Country Club.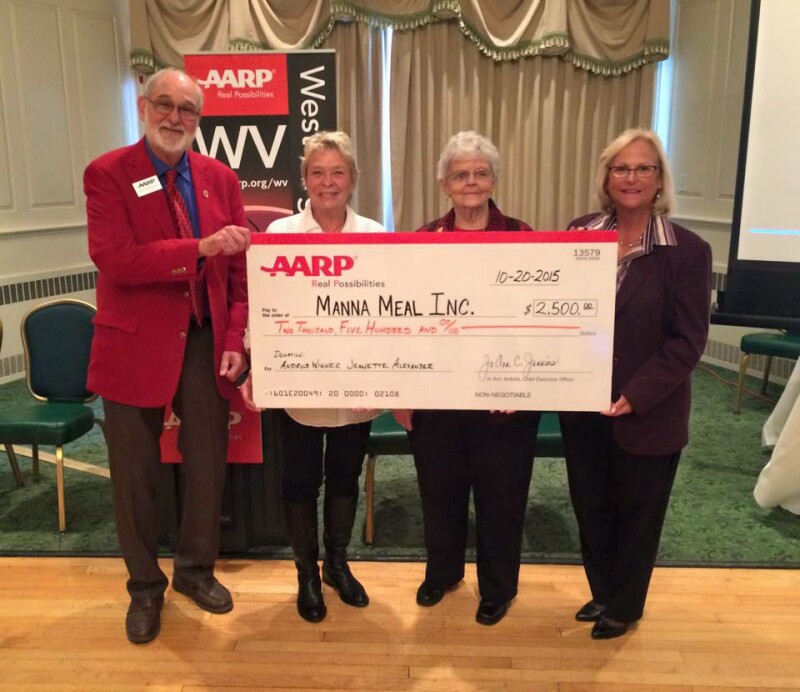 The AARP Andrus Award for Community Service, the Association's most prestigious and visible state volunteer award for community service, recognizes volunteers who in the past year have made a difference in their communities in ways that support AARP's mission, vision, and strategic direction and that inspire others to volunteer. The award is named in honor of AARP founder Dr. Ethel Percy Andrus, whose pioneering efforts to enrich and improve the quality of life for older Americans have prompted millions to adopt her philosophy: "To Serve: Not to be Served."
Alexander is an active volunteer in the Kanawha Valley, serving with various organizations including AARP West Virginia, Catholic Charities, the Clay Center for the Arts and Sciences of West Virginia, CAMC Women and Children's Hospital, West Virginia Division of Culture and History, Read Aloud West Virginia, and the West Virginia Symphony.
She serves as Treasurer with the Auxiliary of CAMC Women and Children's Hospital, and as Finance Chair for the Auxiliary of West Virginia Hospital Association. In addition to her volunteer work, Jeanette is a member of St. Mark's United Methodist Church where she serves as charge conference secretary and is an active member of the choir.
"AARP has long valued the spirit of volunteerism and the important contributions volunteers make to their communities, neighbors, and the programs they serve," said AARP West Virginia State Director Gaylene Miller. "Jeanette is most deserving of this honor, and we congratulate her and all of this year's nominees for their commitment to their communities."
In conjunction with the Andrus Award presentation, AARP West Virginia leaders also presented a $2,500 donation, on behalf of Jeanette Alexander, to Manna Meal Inc., an independent nonprofit hunger-relief organization located at Saint John's Episcopal Church in downtown Charleston.
-----------------------------------------------
AARP WV Media Contact: Tom Hunter, 304.340.4605, tphunter@aarp.org