By Jane Marks, AARP WV State President

The Month of June represents many things, including Father's Day and graduations. One focus in June that is sometimes overlooked Is that June is Brain Awareness Month.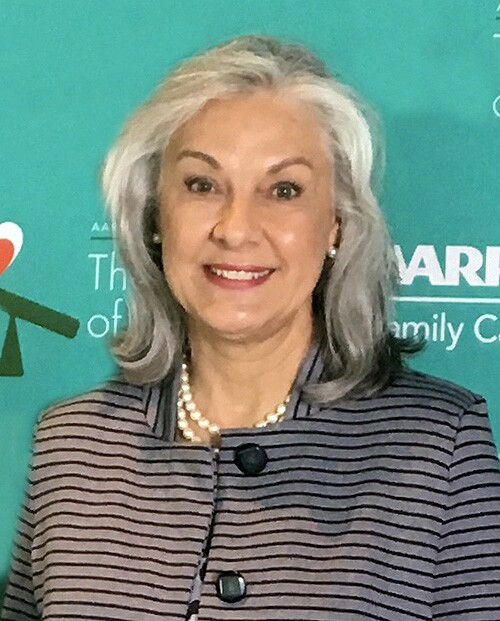 Awareness of and interest in brain health was an important part of my profession before I became an AARP volunteer. It is still an important issue to me. This brain of ours –is so amazing. It serves as foundation of our memories, our talents, our feelings and our interactions with others. As we age, many of us fear cognitive decline. The good news is research is showing that dementia is not inevitable. Yes, the risk increases with age, but many people live well in to their 90's and beyond without mental or cognitive decline.

One of the facets of AARP that makes me most proud is the effort we make to always find the facts. And that includes facts around brain health. In 2015, The Global Council on Brain Health was formed through the efforts of AARP and several partners. The Council is an independent collaborative of scientists, health professionals, scholars and policy experts from around the world working in areas of brain health related to human cognition. The GCBH debates the latest advancements in brain health research to reach consensus on what works and what doesn't. The overriding goal is to cut through the clutter and provide simple steps that people can take every day to boost their cognitive health and live life to the fullest. You know the clutter is massive and can be very confusing!

It's good to know that there is real, solid research that shows some everyday habits can boost our brain health no matter our age. Certainly. we want more effective treatments and a cure for brain diseases like Alzheimer's. In the meantime, we can all adopt those healthy habits the research supports. We call these the Six Pillars of Brain Health and to help us remember them, we use the acronym Be More

B –Be Social - Our brains are wired to need social connection, which is why reaching out to others to talk or engage in social activities is important for both mental and physical health.

Studies have found that social isolation is linked to memory decline and a higher premature death rate among older adults, as well as other health risks such as depression. On the other hand, people who engage in meaningful activities and social interaction tend to improve their well-being and cognitive function, as well as boost their mood. Yes, Covid has impacted our ability to socialize. But we can also learn NEW skills and use Zoom or even the good old phone to stay in contact with others.

E – Engage Your Brain - Just like bodies, brains are meant to be active. The idea of use it or lose it applies to our brains as well! Crossword puzzles and sudoku, often suggested as brain exercises, are fine but may not offer the best training for our brains. What is even better is to try something a little more challenging. Learn a new skill, such as how to use Zoom, or try to learn a foreign language, or to play a musical instrument. You can even try doing tasks like brushing your teeth with your non dominant hand. If you are right-handed, try brushing with your left hand. Something this simple is actually a good brain exercise. "The trick is to challenge yourself, but not with something so difficult that you give it up

M – Manage Stress- Stress is not just a state of mind but a state of body, and it exerts powerful physical changes in the brain. We all have some stress in our life but it's the way we respond and manage it that can have an impact on brain function. When you are stressed, the level of cortisol — the hormone that prompts you to fight or flee when threatened — increases in the blood. Those with chronically higher levels of cortisol, indicating more stress, performed worse on memory and other mental skills tests and had more brain shrinkage than those of the same age with average cortisol levels, according to a November 2018 study in the journal Neurology.

Whether you choose mindfulness meditation or physical exercise, breathing exercises, listening to soothing music, or even talking to a counselor or therapist, work to find a way to lessen your stress or learn how to manage your stress. It's good for your body and mind!

O - Ongoing Exercise - Beyond increasing blood flow to the brain, exercise can be a boon for brain health because it generates the release of a protein, which promotes the growth of the cells that send and receive signals from the brain, called neurons. If exercise is not your favorite thing, don't be discouraged. It is recommended that older adults get two to five hours a week of exercise. That is only about 20 to 30 minutes per day.

Being physically active is one of the most important things that we have control over. And it's not just for brain health — it promotes better sleep, lower stress, improved cardiovascular health and even lessens the chance of falls as we get older. And did you know we have free exercise videos on our website? Even ones you can do from your chair! You can do this.

R- Restorative Sleep - Lack of sleep interferes with the brain's nightly cleaning cycle. During deep sleep neurons produce less beta amyloid and tau (proteins thought to be at the heart of Alzheimer's) and secrete more of them as waste.

E – Eat right -The two best diets that brain health research supports are the Mediterranean diet, that is rich in vegetables, fish and heart-healthy fats or the MIND diet. The MIND diet combines the Mediterranean-style plan with the American Heart Association's DASH diet. It's rich in neuroprotective foods (nuts, berries, green leafy vegetables, fish and olive oil). Recommendations that promote heart health also promote brain health. So, what keeps one healthy will help keep the other healthier as well. Eating to keep your blood pressure at manageable levels, and your weight at healthy levels will make a difference.

A new report also shows proof that music is a powerful stimulator of the brain. It has the potential to be a critical tool to preserve and enhance brain health. Among the report's recommendations is to dance, sing or move to music – these activities not only provide physical exercise but can relieve stress and are fun ways to socialize with friends and family, and can be adapted to be done virtually even if you can't physically be together. Although listening to music that you know and like tends to cause the strongest response in the brain, try listening to new music to engage your brain. And the good thing about doing it at home, is that you don't have to worry about anyone watching or about doing it correctly. Have fun with it!

At AARP, we are so serious about brain health that we even have a specific program to help support your brain health. AARP Staying Sharp is a program that provides you with content, tools, and activities to stimulate and support the brain as you age. It even includes a brain health assessment. There's no extra cost; It's included in your AARP membership. All you have to do is go to staying sharp@aarp.org to sign up. Or visit aarp.org/brainhealth to learn more.