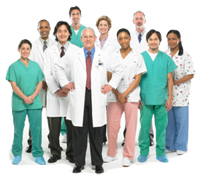 As West Virginia's population declines and ages, its direct care workforce and long-term care system are struggling to meet demand created by a workforce shortage in long-term care. Data from the direct care worker advocacy organization PHI National projects that between 2018 and 2028, the direct care workforce will add 1.3 million jobs.

During the past year, AARP West Virginia brought together stakeholders representing aging services providers, consumer advocates, and related professionals including higher education institutions, the West Virginia Bureau of Senior Services, the West Virginia Bureau of Medical Services and the West Virginia Legislature, to develop legislative and regulatory recommendations and other actionable items for key stakeholder to significantly increase West Virginia's direct care workforce (DCW) through evidence-based recruitment and retention initiatives, including integrated compensation, skills training, and job improvements.

Over six months of meetings and work, the West Virginia Direct Care Taskforce looked at three primary areas of focus: compensation packages that are competitive regarding hourly wage, benefit packages and incentives; training programs that support ongoing education for direct care workers, providing certification in basic observation, reporting and care processes, as well as advanced specialty certifications; and, job improvements that address scheduling practices, care planning, and emphasize coaching, empowerment and appreciation.

The Task Force presented its report and recommendations for regulatory/legislative action to the Joint Health Committee of the West Virginia Legislature during December 2022 Interim Meetings, December 6 at the State Capitol in Charleston.