AARP Wisconsin
Leading Positive Social Change for Wisconsinites Over 50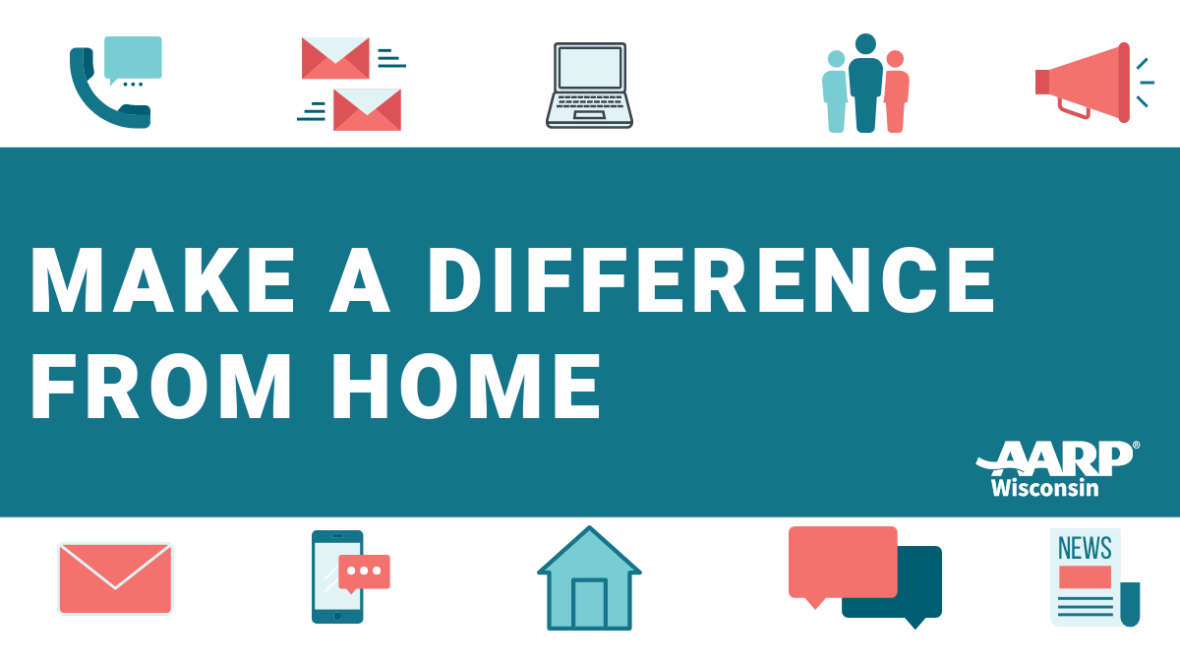 NOV 18, 2020
As a volunteer advocate with AARP Wisconsin, you can help to to improve the lives of Wisconsinites and make a difference from home.
APR 16, 2020
View the latest information and articles from AARP Wisconsin.
DEC 1, 2020
Four organizations in three Wisconsin cities have received 2020 AARP Community Challenge grants for improvement projects to benefit residents of all ages.
NOV 30, 2020
Show your appreciation for the amazing work that veterans and non-profits that serve veterans do in your community with the Create the Good Honoring Heroes Contest.