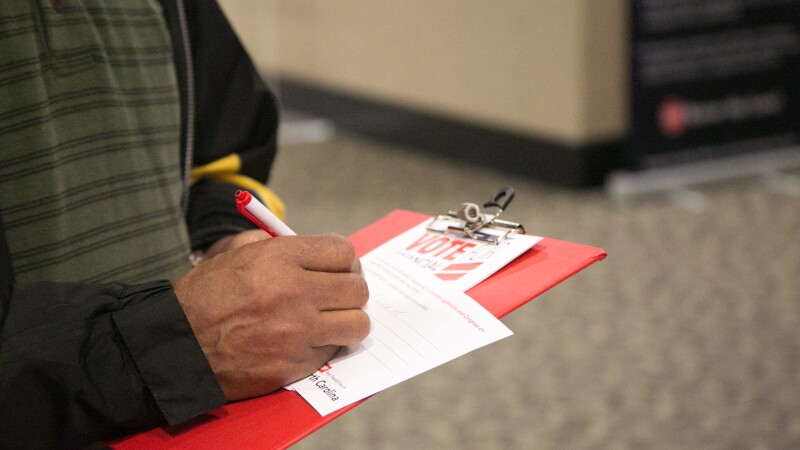 With Wisconsin split along partisan lines amid an acrimonious political season, some voters may feel like skipping the upcoming midterm election.

Sue Dierksen hopes they won't. The longtime AARP volunteer, who lives in the Tomahawk area (about 180 miles north of Madison), is encouraging everyone she knows to vote on Tuesday, Nov. 8.

"If you don't step up and say something, change won't happen," says Dierksen, 67.

Candidates elected this fall will oversee issues important to older Wisconsinites, such as the funding of older adult services and expansion of high-speed internet to rural areas across the state.

"This election is likely to be close," says Kenneth Mayer, a professor of political science at the University of Wisconsin- Madison. "Wisconsin has been a 50-50-ish state for a while."

Among this year's high-profile matchups, Democratic incumbent Gov. Tony Evers, a longtime educator and former state superintendent of public instruction, faces Republican challenger Tim Michels, who is co-owner of a family construction company.

The race for a U.S. Senate seat will pit incumbent Sen. Ron Johnson, a Republican and former business owner, against Democratic challenger and current Lt. Gov. Mandela Barnes, a Milwaukee native.

All of the state's eight seats in the U.S. House of Representatives are on the ballot. Currently, Republicans hold five seats and Democrats have three.

In the state legislature, all 99 Assembly seats and 17 of 33 Senate seats are up for election.

"With many new faces and personalities in the state legislature, we hope that the dynamics will change," says Helen Marks Dicks, state issues advocacy director for AARP Wisconsin, of the often contentious atmosphere in Madison.

AARP is urging voters to ask candidates how they will address the needs of older residents.

Top issues for AARP include availability of high-speed internet across the state; retirement savings options for those who work for themselves or for small businesses; policies to help curb the cost of prescription drugs; and state tax credits to offset the out-of-pocket expenses shouldered by unpaid family caregivers.

Casting your ballot

AARP Wisconsin is also working to ensure residents know about important changes that could affect how they vote.

In July, the state Supreme Court ruled that drop boxes for absentee ballots are illegal and that ballots must be mailed back or returned by the voter to their municipal clerk's office or to a designated alternate site.

Redistricting may also affect which candidates appear on voters' ballots.

Madison resident and AARP volunteer Susan Fadness, 72, encourages everyone to first register to vote, then follow through by actually casting their ballots.

"Voting is so critical to our democracy," she says. "We owe it to everybody in our state and our nation that we vote."

Fadness and Dierksen agree that planning ahead is essential to a smooth voting process. Make sure your state-issued identification is valid and shows your current address. Research candidates at each level.

Go to myvote.wi.gov to find your polling site, view a sample ballot, track an absentee ballot and see other voting details.

Any registered voter can request an absentee ballot; the deadline to do so is 5 p.m. on Thursday, Nov. 3.

Election Day is Tuesday, Nov. 8; polls are open from 7 a.m. to 8 p.m. Get more information at aarp.org/wivotes. Learn more about AARP Wisconsin's positions on important issues at aarp.org/wi.

Joanne Cleaver is a writer living in Charlotte, N.C.

For more on the 2022 midterm elections