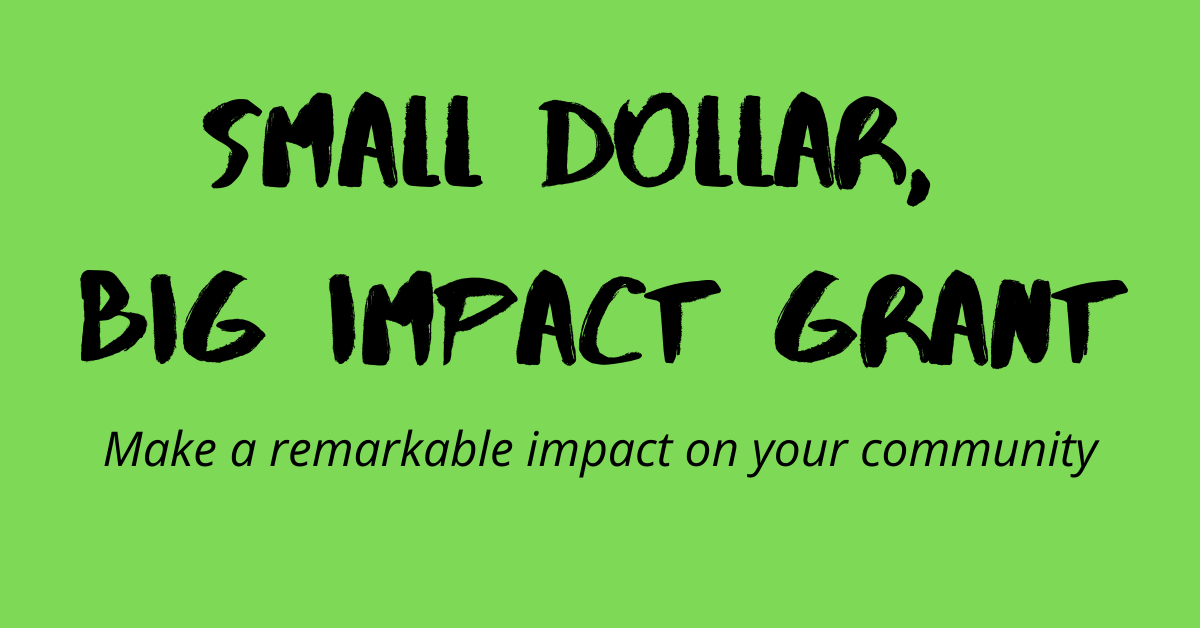 The Osceola Area Chamber and Main Street Program's Picnic-to-Go initiative has been selected to receive the first of AARP Wisconsin's "Small Dollar, Big Impact" grants. Judges selected the project for the $1,000 grant after receiving more than five dozen proposals from communities across Wisconsin.

The project in Osceola fits perfectly with the spirit and intent of the grant program, said AARP Wisconsin State Director Sam Wilson. "Our goal is to support communities as they make positive changes that inspire long-term progress on livable issues. This project hits that nail right on the head."

In its grant application for the Picnic-to-Go program, the Osceola application said:

"With the corona virus pandemic, social isolation and the health consequences are a major concern for people of all ages. Restaurants have experienced a particular hardship, with decreased revenue and loss of jobs for employees. Osceola is a small town with a population of 2,800, serving 10,000 in the area, yet offers 17 different takeout food options, including a variety of choices from sandwiches to smoothies to chocolate treats.

"The town features five parks, a beautiful waterfall and several trails all walkable from downtown. The pandemic has been devastating to the community's social structure and to the downtown economy. The Osceola Picnic-to-Go Program would activate outdoor public spaces by promoting eating outdoors alfresco style.

"Several of our restaurants have outdoor dining, but these are very limited. The Picnic-to-Go Program is modeled after the food court concept of malls where one picks up food at their place of choice and then finds a table in a commons area.

"This program would transform the entire town into a food court with newly designated eating areas spread out throughout town and in the parks. The program has three components:1. Expanded and identified picnic areas and tables. 2. Picnic-to-Go Kits. 3. Promotions over the summer. During the event period, participating restaurants would offer a special Pick-to-Go meal package along with other choices."

The grant from AARP will help the Chamber to design and purchase the Picnic-to-Go kits, which would include a copy of the picnic map place mat, disposable checkered table cloth, napkins, silverware, trail guide, and single-serve hand sanitizers along with the food items.

"A printed and online map will make it easy and fun for participants to find available picnic spots and hopefully discover new areas of town," the Chamber explained in its application.

"We're excited to accept this grant from AARP," said Germaine Ross, Director of Osceola Area Chamber and Main Street. "Picnics are a nostalgic, comforting and safe way to still enjoy social connection. Taking advantage of our scenic community and food takeout options, Osceola is uniquely positioned to be a destination for picnics. It will be fun to see more people get outdoors – both residents and visitors alike and enjoy our beautiful area."

AARP Wisconsin's "Small Dollar, Big Impact" grants are being awarded once a month from June through November.

"These grants are exactly what the name describes – short-term, low-cost solutions that could have remarkable impacts on the shaping of neighborhoods and cities," said Darrin Wasniewski, Associate State Director of Community Outreach for AARP Wisconsin.

"There are so many great ideas and proposals for making life better in communities across Wisconsin. We know how impactful $1,000 can be. This is our way of extending some seed money to get these projects off the ground."

Learn more about the Small Dollar, Big Impact grant.