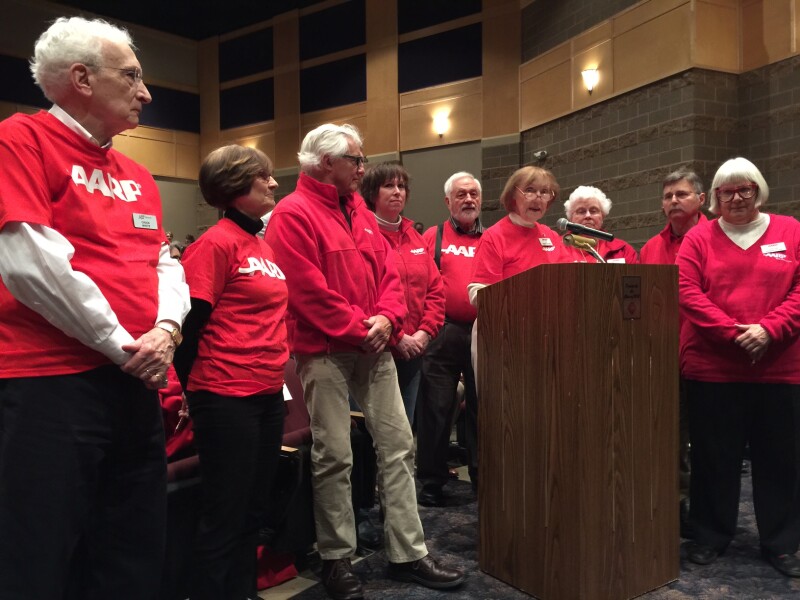 Over the past few months, as the state's Joint Finance Committee (JFC) has been listening to public comments and making changes to Govenor Walker's proposed 2015-17 state budget, AARP Wisconsin's top priorties have been to protect SeniorCare and Family Care from major overhauls.

We have achieved many of our goals through a steady and consistent multi-pronged drumbeat of communications between our members and state legislators. Members of the JFC listened intently to our concerns and made improvements to the governor's budget proposals. While we appreciate that progress was made on our issues, there is still work to be done to ensure that these critical programs continue to serve Wisconsinites who rely on them.

Through thousands of letters, emails, phone calls and public testimony from our members, who are legislators' constituents, the message got through loud and clear that these vital programs and services that help Wisconsin's seniors are already working well and should not be changed in the budget. We were most pleased to see that SeniorCare – arguably the nation's most popular and cost-effective prescription drug savings program for seniors – will continue to be offered statewide without changes, as a result of a JFC decision.

SeniorCare, which helps about 85,000 Wisconsinites age 65-plus with their drug costs, will not face any of the changes Governor Walker had proposed in his budget. These changes would have resulted in much higher costs for participants. Our members and volunteers spent months urging the JFC to keep SeniorCare exactly as is. We are thrilled that our voices were heard.

The governor's budget also called for dismantling the state's long-term care program – Family Care/IRIS – and replacing it with statewide system run by private insurance companies.

Stakeholders deserve to have a voice in long-term care issues. We are pleased to see changes made to the budget that allow for much more public input and transparency in the process. We were also glad that legislators saw the value of Aging and Disability Resource Centers (ADRCs) in each county and agreed to save them in the budget.

The slowing down of the redesign of our state's long-term care processes was in direct response to the grassroots advocacy of AARP and several other advocacy organizations. While not a complete repudiation of the governor's proposal, the JFC's budget language provides a way forward that will give us a long-term care system built on the strengths of the existing system.

Every voice is important in the political process. We thank our AARP members who gave their input on these issues. And we thank the Joint Finance Committee for taking these comments to heart.