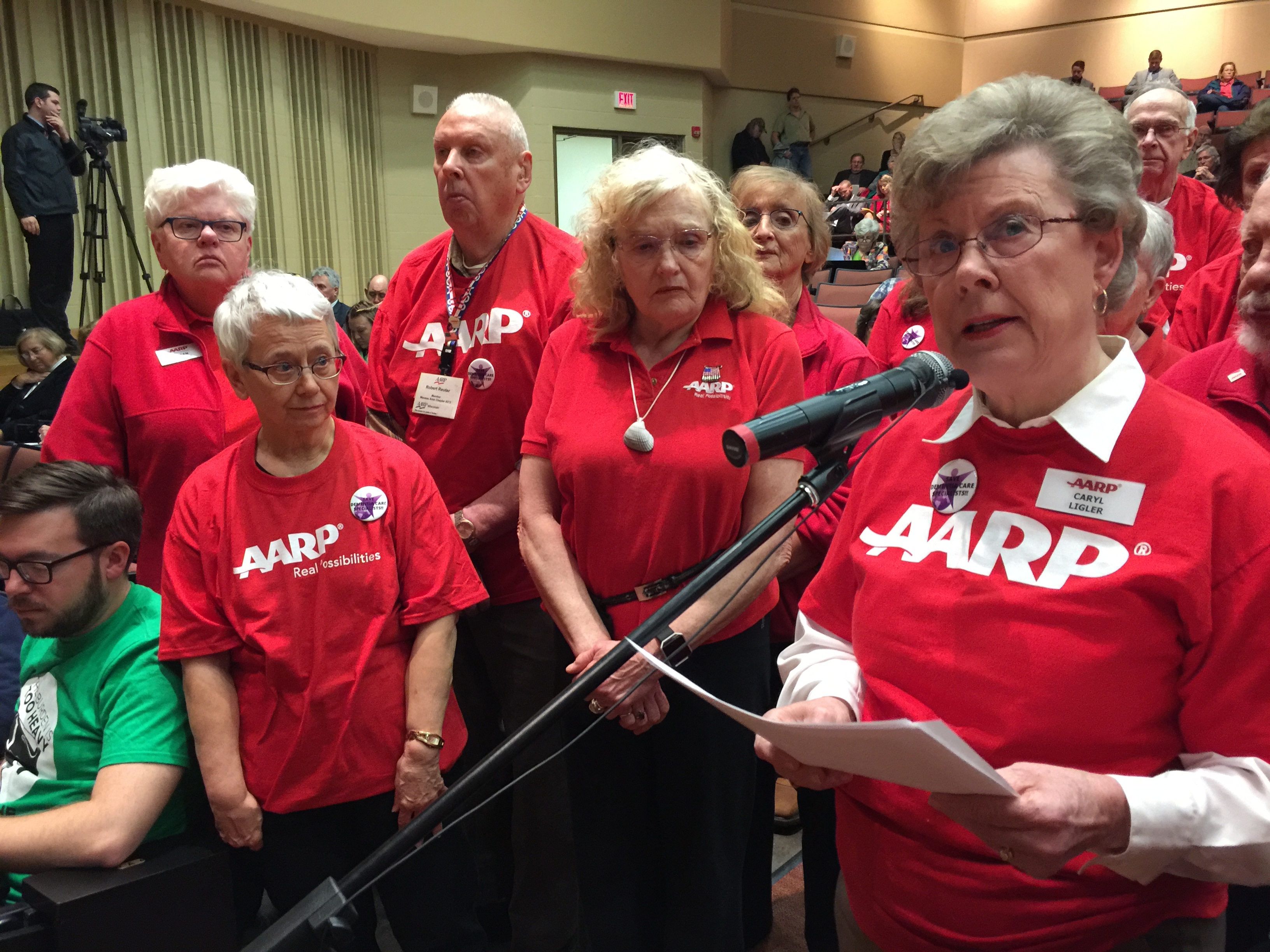 By Joanne Cleaver

As a lifelong educator, Caryl Ligler understands the multiplier effect: A group of people can often make a greater impact than one individual.

That's why she joined with other AARP members last year to meet with state lawmakers near her hometown of Trego, in Wisconsin's northern reaches.

Ligler, 80, had cared for her husband, who died of cancer in July 2017, and developed an appreciation for the stress caregivers face. She wanted to make sure politicians grasped the importance of providing financial and practical supports for people who take care of others.

Simply being present at the meeting and being heard was a win, Ligler said.

"I have both the time and the responsibility to be there," she said. "For retirees, this is a way to refocus your workplace energy to advocacy. And we know that our younger AARP members who have jobs and families just plain don't have the time to do this."

As the Legislature this month begins debating the state's biennial budget, AARP Wisconsin, with the help of its volunteers, is urging lawmakers to prioritize Medicaid expansion, tax credits for caregivers to help offset the costs of caregiving, and other policies focused on the well-being of older citizens.

As in years past, red-shirted AARP members will attend a series of public budget hearings to share personal stories of why such policies are important and demonstrate the strength of AARP's numbers.

"When one person testifies, everybody gets up and stands around them," said Helen Marks Dicks, AARP Wisconsin's state issues advocacy director. "That's our way of telling the Joint Finance Committee that we're telling you this story once, but there are many others with the same story."

Focus on medicaid expansion

People recounting the personal ways policies affect their lives gives lawmakers insight into the ramifications of their budget and policy decisions, said state Rep. John Nygren (R-Marinette).

"We tell your stories to others," Nygren said, explaining the amplified effect of talking about the emotional and financial cost of caregiving and other issues.

With Gov. Tony Evers the first Democrat to hold that office in eight years, a top AARP priority will be pressing the state to accept federal dollars to expand Medicaid, which provides health coverage to many 50-plus residents.

AARP Wisconsin also supports a tax credit that would benefit many of the state's 578,000 family caregivers, who provide an estimated $7 billion in uncompensated care every year.

It also wants lawmakers to consider creating a state-sponsored retirement savings program for workers.

The association's group presence at public meetings will signal the importance of such issues as legislators and Evers develop the 2019-21 budget.

Lawmakers won't know what their constituents care about unless they look regular people in the eye, Ligler said.

"Until they get into the trenches and listen, they don't have a full grasp of the problems that need to be taken care of," she said.

Learn more about attending the upcoming budget hearings or AARP's legislative priorities at aarp.org/wi or call 866-448-3611.

Joanne Cleaver is a writer living in Manistee, Michigan.