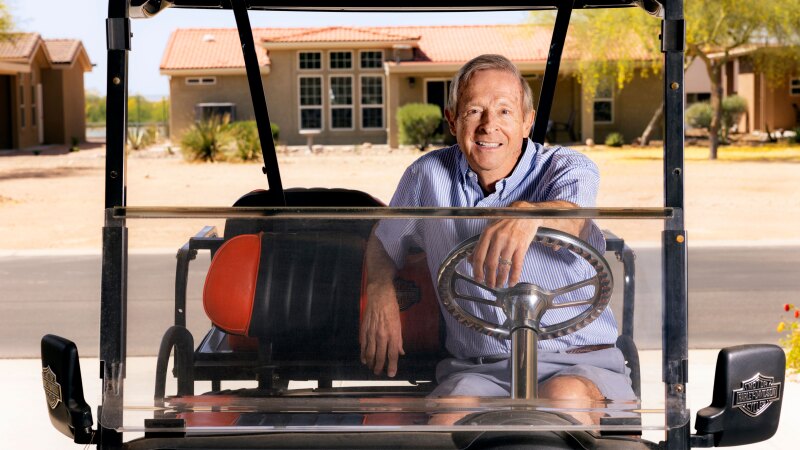 Like many other Arizona voters, Gold Canyon resident Joe Marquart, 73, is a registered independent. But the retired hospital administrator, who relocated from Iowa in 2017, didn't know until recently that independents can vote in primaries by simply requesting a ballot for the party they'd like to vote for.

"That was something I learned through AARP," says Marquart, who heard about the option at a meeting of advocacy volunteers.

From mailers and social media postings to telephone town halls, AARP Arizona is educating voters on how to ensure that their voices are heard in both the Tuesday, Aug. 2, primaries and the Nov. 8 general election. The outreach efforts are more crucial than ever because of far-reaching changes to voting rules the Arizona Legislature recently passed.

Most significantly, a new law could remove roughly 200,000 Arizonans from the state's popular early-voting list.

Anyone who signs up for the list is automatically sent a mail- in, or early, ballot for every election in which they're eligible to vote. Some 89 percent of Arizona voters who turned out for the 2020 general election cast early ballots, according to the Citizens Clean Elections Commission, a nonpartisan state government group focused on election integrity and voter education.

Under the new law, however, anyone who hasn't used their early ballot in two consecutive election cycles (four years) will be removed from the early- voting list unless they respond to a warning notice that election officials send by mail, phone, text message or email.

The change won't affect the voters on the list (renamed the Active Early Voting List) until after the 2024 elections.

Another law, enacted last year, requires voters who forgot to sign their early-voting ballots to fix the mistake by 7 p.m. on Election Day, instead of within five business days after the election.

AARP Arizona is working to make sure residents know how to exercise their right to vote in the way they prefer, says Brendon Blake, its advocacy director. "We should make voting safe, easy and accessible," Blake says. The Legislature was scheduled to be in session until May and, as of press time, was considering several other election changes. AARP strongly encourages voters to go to azsos.gov/elections or to azcleanelections.gov for up-to-date election information.

Spotlight on key issues

AARP, which is nonpartisan and does not make political endorsements, wants to inform voters about where candidates stand on the issues.

This year, several top statewide and federal offices are up for grabs, including governor, as Gov. Doug Ducey (R) is term-limited.

U.S. Sen. Mark Kelly (D) is defending the seat he won in the 2020 special election to serve out the remainder of the term of the late Sen. John McCain (R).

Through telephone town halls, social media and other forums, AARP plans to make sure candidates address issues important to older residents, such as high prescription drug costs and oversight of long-term care facilities. Check aarp.org/az or facebook.com/aarparizona for event announcements, or call 866-389-5649.

Marquart, who is AARP Arizona's volunteer state president, says the organization is making special efforts through mail and phone calls to reach voters with limited access to the internet. AARP will also focus on contact- ing independent and unaffiliated voters, who make up a third of Arizona registered voters, to urge them to vote in the primaries.

The primaries are Tuesday, Aug. 2; polls are open from 6 a.m. to 7 p.m. Redistricting could result in changes in candidates and polling locations for some voters.

Learn more at aarp.org/azvotes.

Miriam Davidson is a writer living in Tucson.

More on Voting