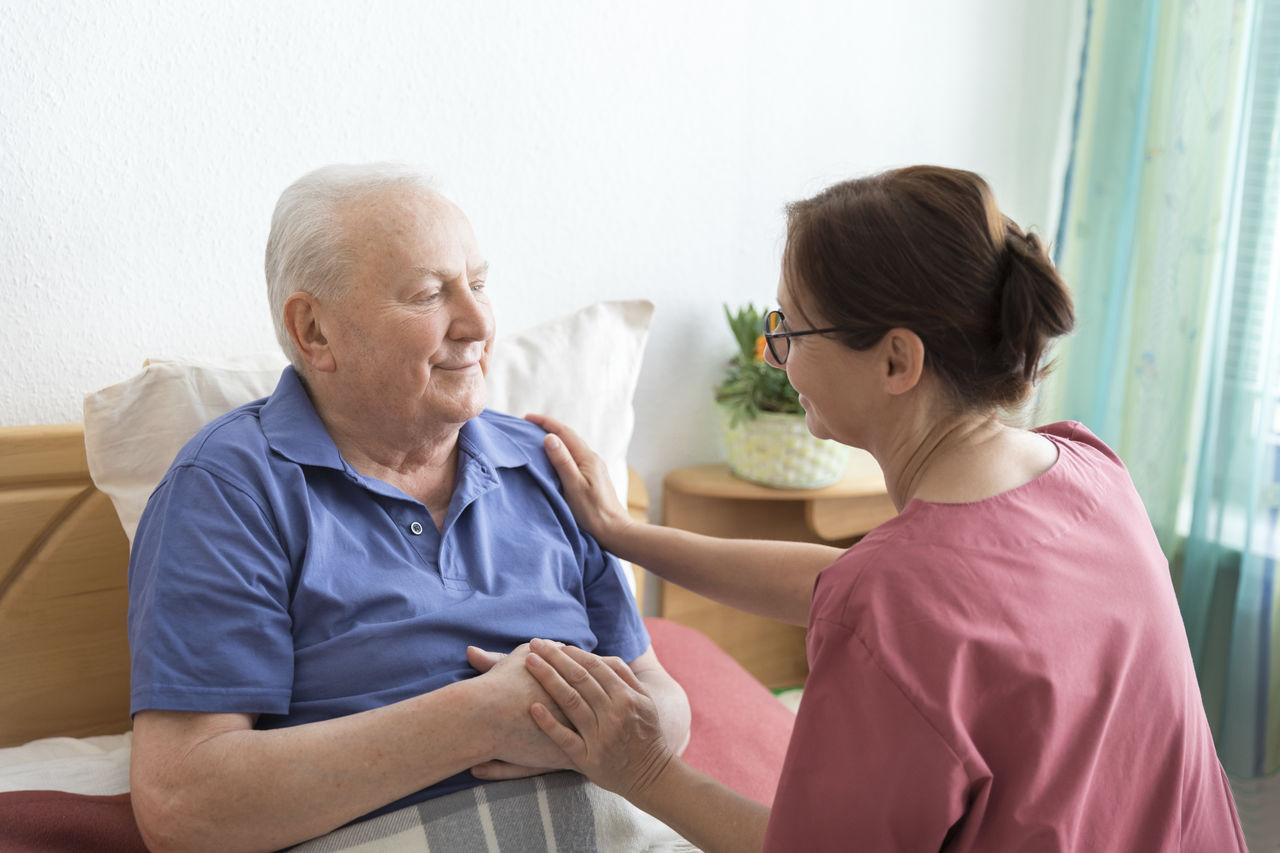 In the more than 18 months since Diane Drazinski's 82-year-old father went into assisted living, his Scottsdale facility has repeatedly locked down on short notice, preventing Drazinski and her 87-year-old mother from visiting for two or three weeks at a time.

The lockdowns are due to the facility's COVID-19 safety protocols, such as suspending visits if a staff member tests positive for the coronavirus. But the restrictions have been hard on Drazinski's father, who has dementia.

"I'm glad they're being cautious, but by the same token, whatever valuable time we may have had with him remembering us we've lost," the 64-year-old high school chemistry teacher, of Gilbert, says. "After multiple weeks it seems he knows us less."

Many family members, social workers and long-term care ombudsmen who provide support to and monitor the quality of care for residents in facilities have had limited access during the pandemic.

Problems with access, as well as a lack of coronavirus data from institutions, are why AARP Arizona is calling for an independent study of the state's long-term care facilities as one of its top legislative priorities for 2022.

"You can't fix what went wrong if you don't have an accurate picture of how many people died," says Dana Kennedy, state director for AARP Arizona.

The pandemic has exposed and made worse many previously existing problems with the state's long-term care institutions, such as inconsistent policies, minimal oversight, inadequate staff levels and training, as well as a lack of transparency. Arizona is one of a handful of states that don't require assisted living facilities to report COVID-19 data.

When the state legislature returns on Monday, Jan. 10, AARP will seek bipartisan support for a bill authorizing a study of Arizona's approximately 2,400 long-term care facilities. Kennedy says it would cost less than $1 million and take under two months to conduct.

"There are issues that absolutely need to be addressed in the long-term care system, and the best way to find the appropriate solutions to those issues is through data," says state Rep. Jennifer Longdon (D-Phoenix), who supports the study proposal.

Savings, Housing on Agenda

AARP Arizona's other legislative priorities for 2022 include:

Urging lawmakers to create a state-facilitated retirement program for people who don't have access to one at work, similar to plans that already exist in California, Illinois, Washington and other states.
Working with advocates in Phoenix and Tucson to provide more affordable emergency housing for older adults and more long-term accommodations for people coming out of shelters, along with promoting more livable communities.
Calling for the renewal of a half-cent sales tax to fund transportation infrastructure, including public buses, in Maricopa County.
Supporting the national push to allow Medicare to negotiate prescription drug prices with pharmaceutical companies and championing other policies to curb escalating drug costs.
Interested in becoming an AARP Arizona legislative volunteer? Contact Brendon Blake at bblake@aarp.org or call 602-245-8801. Learn more about AARP's advocacy efforts at aarp.org/az.

Miriam Davidson is a writer living in Tucson.

Why COVID-19 Killed So Many People in Nursing Homes
For More on Caregiving and COVID-19