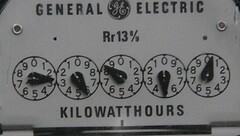 By Dana Kennedy, AARP AZ State Director



When President Trump signed a federal tax overhaul into law in December, he set in motion an obligation for utilities to pass on the tax saving to consumers.

The corporate tax cuts took effect in January and so there should be no hesitancy now by utility regulators in Arizona to ensure that those big tax breaks are passed along to consumers.

The tax overhaul lowers the highest corporate income tax rate from 35 percent to 21 percent. Utilities are allowed to build federal income tax obligations into the rates they charge customers. AARP Arizona feels that utilities must pass on the savings as soon as possible to consumers in the Grand Canyon State.

Unfortunately, there seems to be some doubt right now as to precisely just when, where and how consumers might see savings. And so, it's imperative that state regulators move swiftly to fight for consumers.

The Arizona Corporation Commission has opened a docket on the tax reduction to utilities and their staff has a workshop scheduled for January 31 st followed by an open meeting before the Commission.

Utility ratepayers should fairly receive every penny of the lowered taxes in their lower utility rates from day one of the January 1, 2018 tax reduction. The longer the process delays the more likely other uses will be found by the utilities for the savings.

In Arizona and throughout the country, AARP is a strong and effective voice that works to save consumers money and to ensure that utility costs are affordable and fair to consumers. In keeping with that work, AARP believes it's absolutely clear that customers should benefit from any savings utilities receive from the tax overhaul. After all, the potential savings for utility customers under the tax law can be substantial.