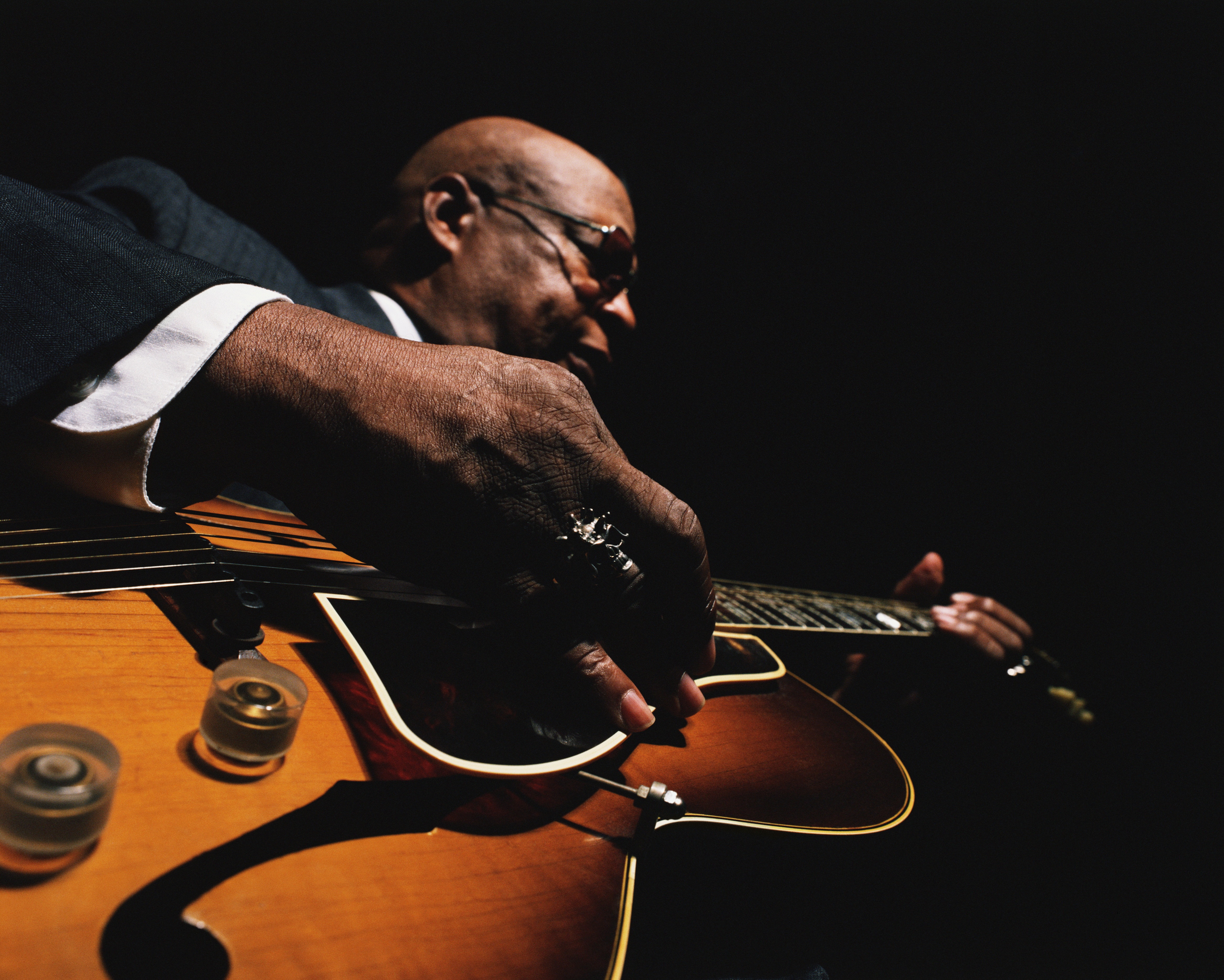 This June, AARP proudly celebrates Black Music Month—a time to recognize and applaud the rich impact of African American music on our country's history. Over the centuries, Black music has evolved and triumphed, not only shaping America's traditions but also preserving the experiences and culture of the Black community. From joy and success to pain and perseverance, Black artists continue to create emotional content with palpable lyrics and rhythms that unite and inspire millions.

Black music developed centuries ago, beginning with spirituals: Christian hymns combined with African rhythms. Spirituals were a form of oral tradition that also highlighted the hardships of slavery. Over the centuries, spiritual music thrived in African American congregations throughout the nation, evolving to the modern-day gospel music used in worship services today.

In addition to gospel, African American artists have pioneered a variety of genres that are now staples of contemporary American music. The blues, for example, arose in the 1860s by African Americans throughout the Deep South, with each region producing a unique sound and highlighting different social and cultural aspects of life. In the 20th century, blues music evolved to encapsulate the urban experience over the "country blues" of the past, with new artists like Muddy Waters and B.B. King laying musical foundations that influenced other genres like Rhythm & Blues and rock 'n' roll.

Rhythm & Blues was also inspired by another well-known African American music genre—jazz. Founded in the late 19th and early 20th century, jazz combines African culture with European ragtime to create a unique, often improvised sound. Jazz's biggest names include Miles Davis and Louis Armstrong, and the genre's style has fathered many different forms over the past 100 years, becoming a global phenomenon.

As the Black community adapted and changed overtime, artists developed a new, modern style in the late 20th century—hip-hop and rap. Both styles are firmly rooted in African American culture, with hip-hop quickly evolving as another global phenomenon and rap serving largely as a way for artists to voice their thoughts regarding society, politics, and more.

At AARP, we are celebrating Black Music Month with various virtual events in June. Join us for fun activities such as a disco dance party, virtual concerts featuring different Black artists, a Juneteenth celebration, and a special ceremony in partnership with the National Museum of African American Music honoring icons like Smokey Robinson and Lionel Richie.

Black music is a tapestry of perseverance and resilience that continues to weave itself into the threads of American culture. The above genres just scratch the surface of the African American impact on the music industry. The creativity and integrity of Black artists over the centuries have inspired the work of musicians from all different backgrounds, solidifying Black music as an integral part of our nation's history and traditions.