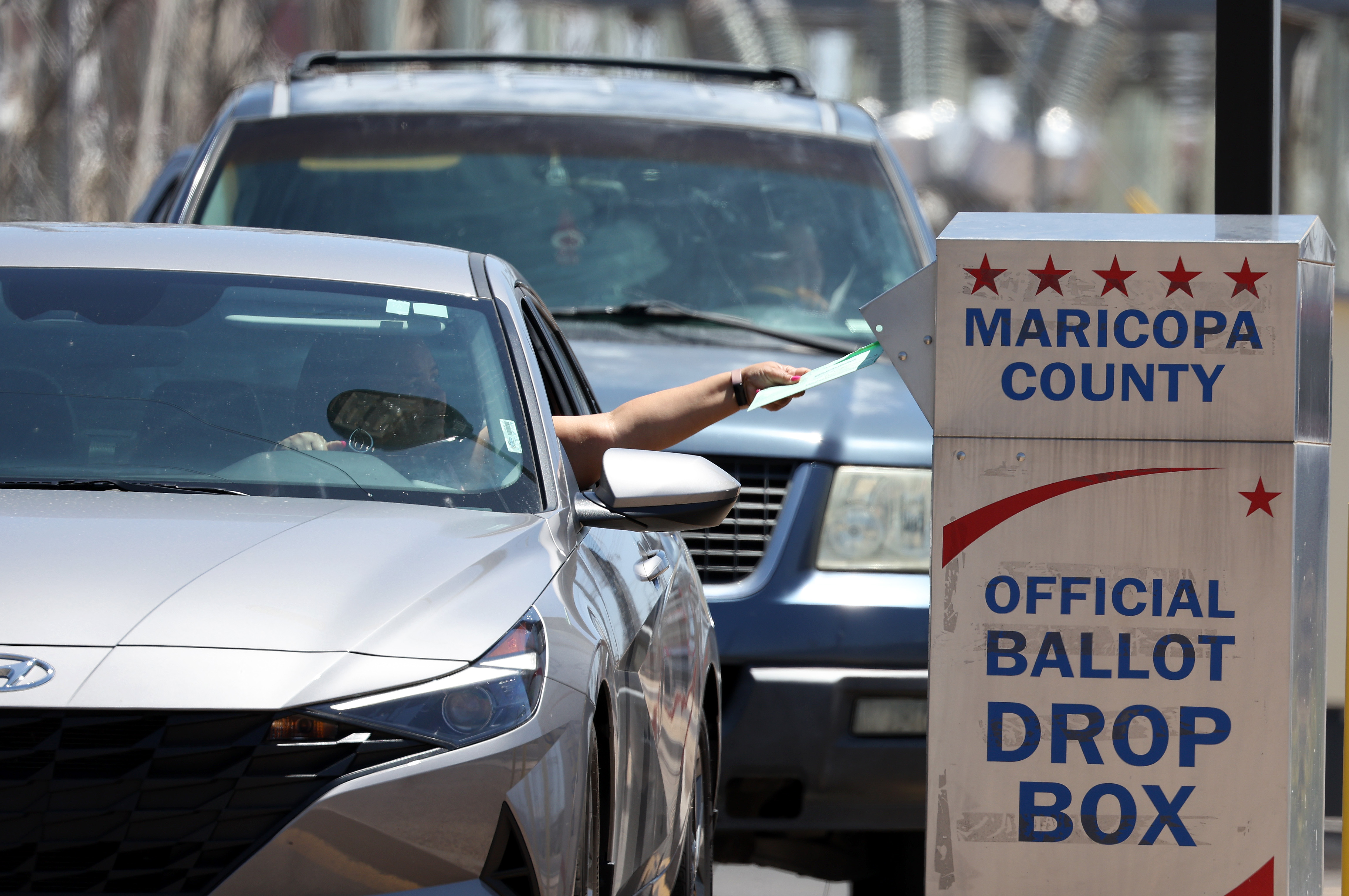 With less than two months to go before Election Day, the race for Arizona's next governor remains virtually tied while Democrat Mark Kelly holds an eight-point lead over Republican Blake Masters in the state's U.S. Senate race, according to a new AARP survey of likely voters in the state.

The poll shows Democratic Secretary of State Katie Hobbs leading with 49 percent of the vote to Republican Kari Lake's 48 percent in the governor's race. The one-point lead is within the poll's margin of error. Both women are vying to succeed outgoing Republican Doug Ducey, who could not run for re-election because of term limits.

Older voters are expected to play a crucial role in the outcome of Arizona's races, the survey found, with roughly 3 in 5 voters in November expected to be at least 50 years of age. And 91 percent of 50-plus voters say they are extremely motivated to vote.

"The message is clear, if candidates want to win, they should pay attention to the issues that matter to Arizonans 50-plus," Brendon Blake, AARP Arizona's advocacy director, said in a press release.

More than 1,300 likely Arizona voters took part in the survey, conducted in mid-September by bipartisan polling team Fabrizio Ward & Impact Research.

Here are four other key takeaways:


1. Nearly 3 in 4 Arizonans think the state and country are moving in the wrong direction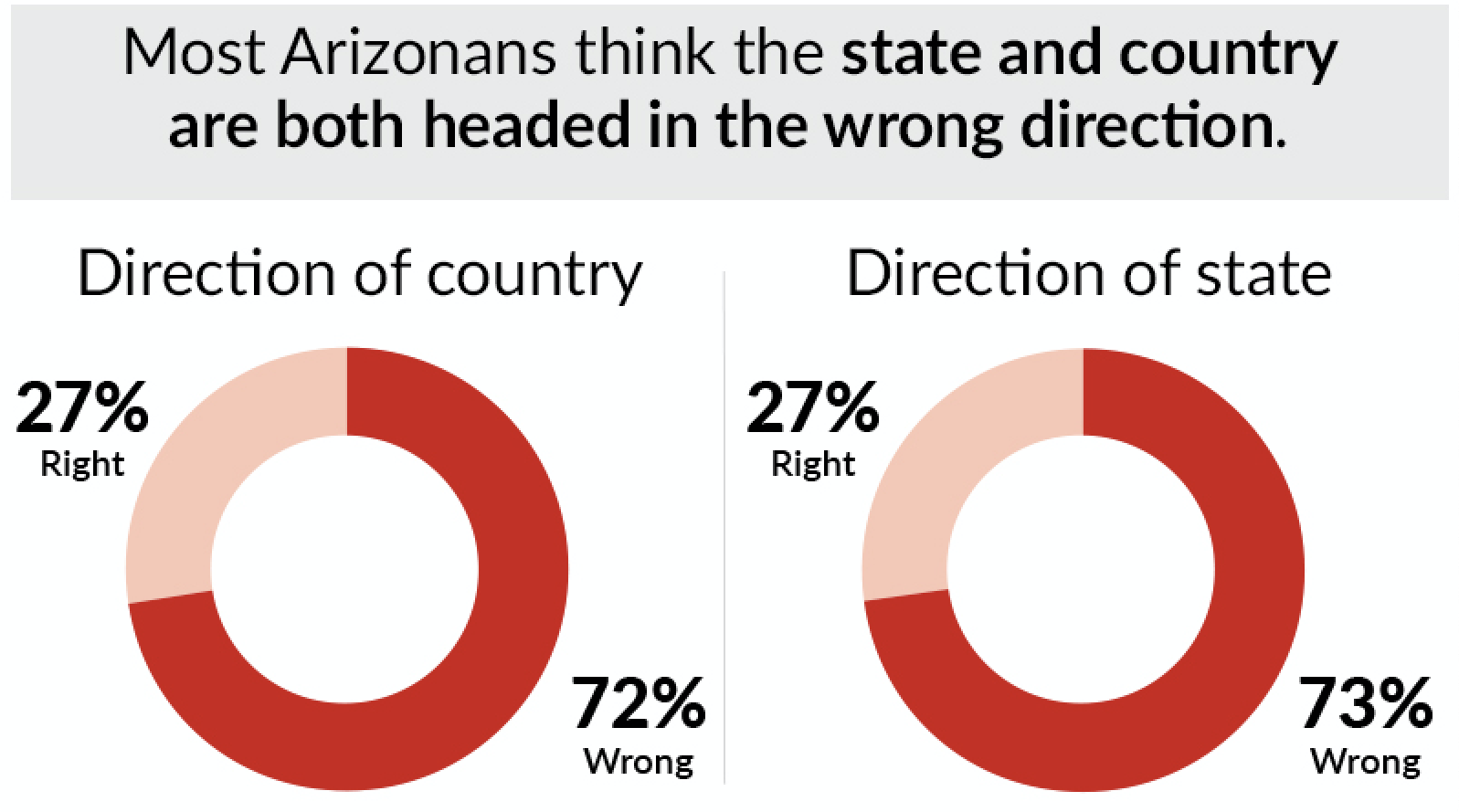 Arizonans are equally pessimistic about where the state and country are headed. Nearly 3 in 4 voters overall (72 percent) disapprove of the country's trajectory, the poll found, and roughly the same percentage (73 percent) think the state is moving in the wrong direction.

Opinions about the future were equally bleak in the 50-plus age group, with just 27 percent approving of the state's direction, and only 28 percent saying that the country is on the right path.


2. Immigration and economy top issues for voters

Immigration and border security topped the list of issues important to older voters in deciding their pick for U.S. Senate, with 16 percent saying it's the most important issue. But the survey found the economy is also top of mind.

More than a quarter of older voters cited economic concerns – including inflation (14 percent), taxes (10 percent) and jobs (4 percent) – as the biggest issues. Republican and independent voters were much more likely to point to economic issues, at 37 and 32 percent, respectively, compared to just 10 percent of Democrats, according to the survey.

More than half of all voters (62 percent) say they are worried about their own financial situation. When it comes to rising prices, 28 percent of older Arizonans cite food as their biggest concern, followed by gas (21 percent), housing (19 percent) and health care/prescription drugs (18 percent).


3. Most Arizona voters will vote early, either in person or by mail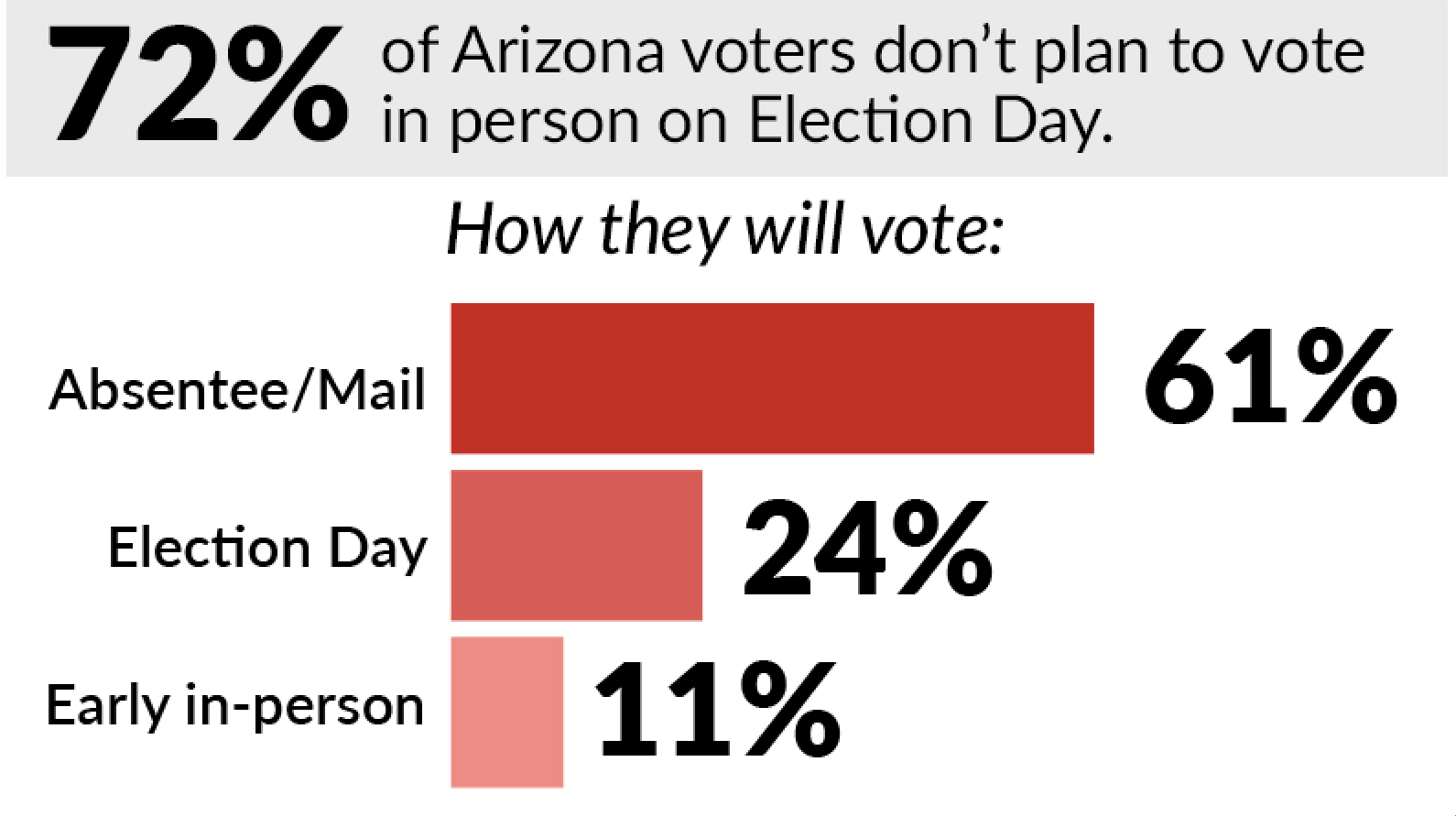 Fewer than 1 in 4 Arizonans (24 percent) say they plan to vote at a polling place on Election Day, according to the survey. Most Arizona voters (72 percent) plan to vote early, with 11 percent planning to cast their ballot in person and 61 percent expecting to vote absentee or by mail.

Arizona was one of the first states in the country to allow no-excuse voting by mail. A state judge in June rejected a lawsuit challenging the practice, ruling that the state's vote-by-mail system didn't violate the state constitution.

Of the 3.4 million Arizonans who voted in the 2020 general election, around 89 percent cast ballots early, mostly by mail, according to the Citizens Clean Elections Commission, a nonpartisan state government group focused on election integrity and voter education.


4. Voters age 50-plus more likely to back Senate candidates who support Social Security and Medicare, and the sentiment crosses party lines

Nearly all older Democrats, and roughly 8 in 10 older Republican and independent voters, say they're more likely to vote for a Senate candidate who supports protecting Social Security and Medicare, with most voters (67 percent) saying they'd be much more likely to do so.

Eighty-five percent of older voters say they'd be more likely to vote for a candidate who supports allowing Medicare to negotiate for lower prescription drug prices, while 77 percent say they'd be more likely to back someone who favors expanded access to affordable long-term care.

The poll's margin of error is 4.4 percent for voters of all ages, and 3.4 percent for voters 50-plus.


Also of Interest: