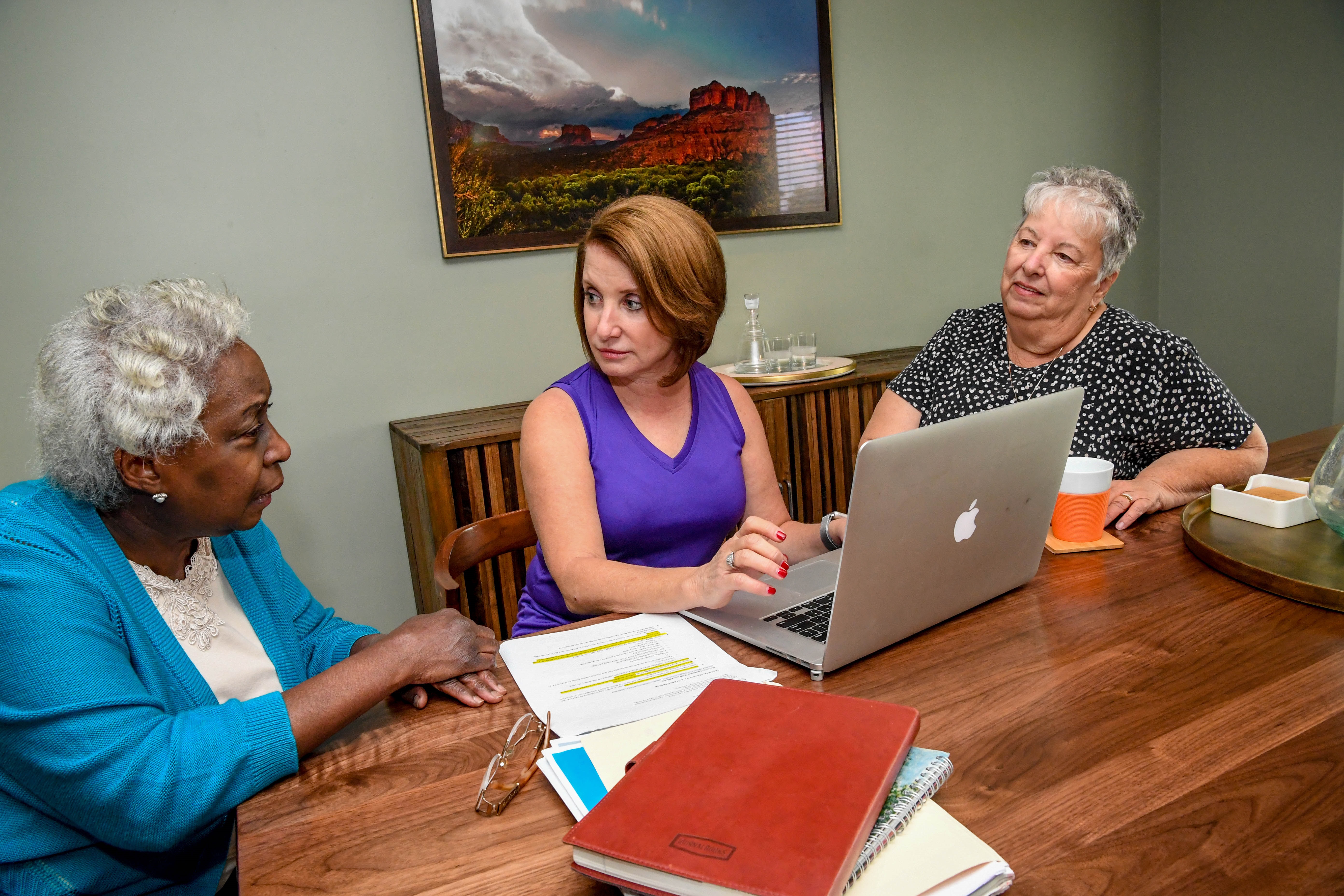 This is a story about Steve, Vince, Jack, interested Arizona residents and a team of employees at Parkinson's Wellness Recovery, (PWR) and Parkinson & Movement Disorder Alliance (PMD Alliance) organizations, and what they did together to change Arizona law.

It all began in the early months of 2018. Steve, a retired General Motors executive, was diagnosed with Parkinson's disease in 2009. His neighbor, Jack, is an AARP Foundation Tax Aide preparer and visited PWR where Steve goes religiously 3 times a week for physical exercise and therapy that includes voice and cognitive activities. During a visit, Jack spoke to PWR's management to better understand the effect PWR's treatment regimen can have on slowing the debilitating effect of Parkinson's on those afflicted. In Steve's own words, PWR "has given me hope that there could be a possibility of slowing the progression of Parkinson's disease." PWR "helped change my outlook that one did not have to accept that the only future for me was to give up." In fact, PWR has significantly impacted Steve, and Brenda, his wife and caregiver, in a positive way.

Jack left that day deciding to make a contribution to PWR through Arizona's Charitable Tax Credit program only to discover that PWR did not meet the tax credit program criteria. As it turned out a key criteria for inclusion required that organizations treat "chronically ill children." Parkinson's disease almost universally impacts adults, normally older adults. As an AARP Tax Preparer, Jack frequently processed tax returns for people making contributions through Arizona's Charitable Tax Credit program and he decided to see what might be done to change the eligibility from "children," to "individuals." His first stop was to meet with PWR and PMD Alliance representatives to determine their interest in supporting an effort to change the law. He received an enthusiastic, affirmative reply and so the work began.

Jack began by contacting Arizona State Senator, Vince Leach, who agreed to come to PWR and learn of their leading edge progress in treating Parkinson's disease. A PMD Alliance representative was also at the meeting to help Senator Leach understand their statewide education and support services available for people impacted by Parkinson's and other movement disorders. At this meeting, Steve presented himself as Exhibit 1 by describing and demonstrating for the Senator the positive impact his treatment at PWR has made in slowing the progression and effects of his disease. Following the meeting, Senator Leach agreed to support our efforts and introduce legislation to change the statute. He was convinced, as we were, that it would be worthwhile and cost effective to change the criteria to include PWR and other Arizona based movement disorder organizations in the tax credit program. After all, delaying or avoiding costly hospitalizations and nursing home stays, and easing the burden on caregivers in a state known to attract retirees would be a worthwhile investment. Not only that, it gave Arizona taxpayers an additional choice in directing their tax dollars. The annual contribution limits for favorable tax treatment purposes did not change.

True to his word, Senator Leach introduced SB1027 on January 19, 2019, and on February 4, 2019 the "team," made presentations before the Arizona Senate Finance Committee. The Committee approved the statute change 9 Committee members to 1, and the bill progressed through the legislature and ultimately arrived on the Governor's desk where, on June 7, 2019 Governor Ducey signed it into law.

In a press release on June 10, Senator Leach stated, "I have seen firsthand the amazing work these organizations are providing, and they're doing high-quality work on limited budgets. With this bill, these groups will be able to expand their services and bring better outcomes to thousands of Arizonans."

So, this is a story about changing a law to benefit organizations making significant strides in treating a complicated, degenerative disease. More than that, it is a story about dedicated people and organizations working together to accomplish more than they might have thought possible.