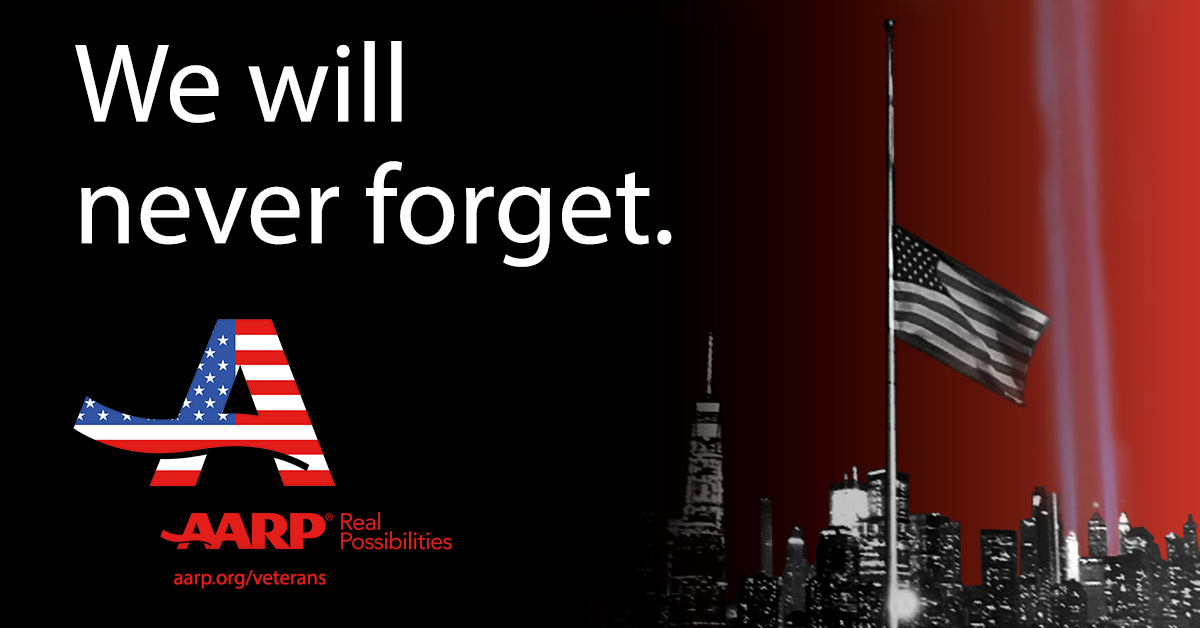 September 11 National Day of Service and Remembrance promotes community service as a tribute to the victims, survivors, and those who rose up in service in response to the attacks. On Wednesday, September 11, 2019 AARP National Office and State Offices will particpate in service activity.

The National Office/Washington, D.C. area staff and the AARP Foundation will once again be hosting the Celebration of Service D.C. Meal Pack Challenge on the National Mall.
AARP AZ is also doing community projects in Phoenix, Prescott/Prescott Valley and Tucson. In Phoenix, voluteers and staff will be at Veggies For Vets (Diana Gregroy Fresh Market) at the VA. In Prescott, we will be grilling a BBQ for Veterans who live in transitional housing with US Vets. In Tucson, we will have a drum circle and icre cream social at St. Luke's Home.


We will never forget!