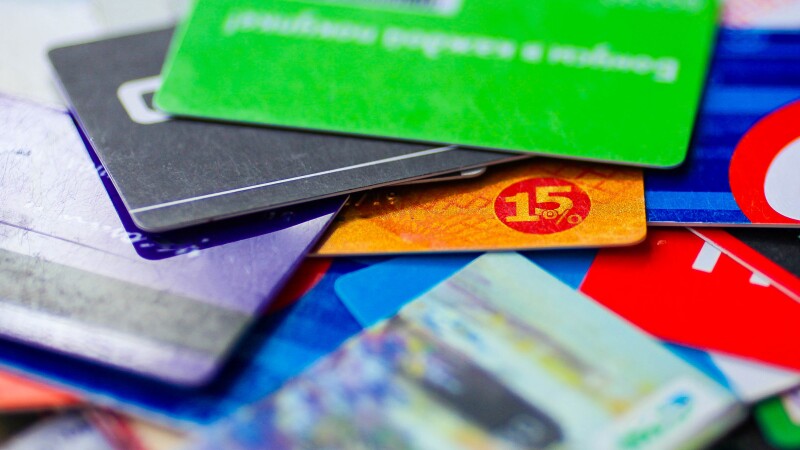 Percentage off, zero interest and no payments for 12 months are just a small sampling of what retailers will dangle in front of shoppers to get them to open a store credit card. But beware: With interest rates on these cards hovering around 28 percent and, in a lot of cases, topping 30 percent, the deal may actually cost you more money than you save.

"We are seeing record-high interest rates for store cards," says Ted Rossman, a senior industry analyst at Bankrate.com and CreditCards.com. "As we head into the holiday season, a lot of retailers will push these cards aggressively at checkout."

Opening store credit cards does give you deals, but they come with costly pitfalls. When the nation collectively owes $16.51 trillion in household debt (up 8.3 percent from a year ago, according to the Federal Reserve Bank of New York's Center for Microeconomic Data), consumers must be aware of what they're getting into.

From high APRs to the truth behind deferred interest, we spell it all out for you here.

Soaring interest rates

In an effort to tame inflation, the Federal Reserve has raised interest rates throughout 2022. That's driving the cost of borrowing up. As it stands, the average store-only credit card annual percentage rate (APR) is 28.22 percent, an all-time high, according to CreditCards.com. The average retail co-branded card's APR is 25.01 percent. More than 30 store cards have rates of 29.99 percent or higher. These higher APRs result in roughly $1.6 billion in additional charges to retail cardholders who make the minimum payment each month.

If you carry a balance, suddenly, 20 percent off that TV doesn't seem so appealing. "You should be looking at the interest rate, but most shoppers don't look at that; they look at deals," says Howard Dvorkin, a CPA and chairman of Debt.com. "You've got to be very, very careful."

So where can one find the interest rate on the store card? Whether you apply online or in-store, it's in the fine print. The APR is usually buried at the bottom of the documentation. Take the Amazon store credit card, for one example. To find out that the APR is 26.746.74 percent, you have to scroll to the bottom of the web page and scour the fine print. Applying is easier, with a big yellow "Apply now" button near the top of the site. 

If it seems too complicated to find the APR, Rossman says, it's safe to assume you'll pay in the high 20 percent range or more. "If you don't pay it in full and carry a balance, it can add up," he says.

Be wary of deferred interest. Some stores will try to get consumers to open a credit card by offering no interest or payments for 12 months. Seems like a great deal, but what many don't realize is that if there is a balance after that 12-month period, the store retroactively charges you for all the interest accumulated from day one of the purchase. It's known in the industry as "deferred interest" and is different from a credit card that offers you 0 percent APR on purchases and/or balance transfers. 

"I had a client who did one of those free no payment deals, and on the very last day, he mailed his check in and — guess what — a day later, [the card issuer] retroactively charged all the interest," Dvorkin says. "If the card is charging 30 percent interest, and you're making minimum payments, guess what: That 20 percent savings will disappear really fast."

Is it worth it?

Even if you're getting a deal and can pay the balance off at the end of the month, Rossman says, you have to consider the potential impact that opening store cards can have on your credit score. If you're applying left and right to get percentages off or other deals, the number of inquiries in a short period of time can negatively impact your score. Rossman says in that case, you're better off using a general purpose credit card and getting those rewards. "Store cards work best when you pay in full, you are a loyal shopper and you're getting a nice discount off a big purchase," he says.