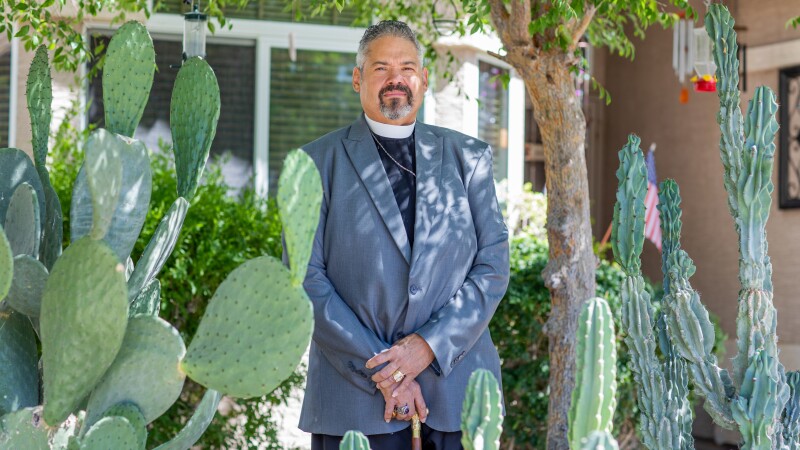 When Anthony Holt had breathing trouble in March, he called his doctor right away. With a history of heart failure and chronic lung disease, the 54-year-old pastor from Avondale knew he was at high risk for the coronavirus.

"They told me not to come in unless it was absolutely necessary," Holt said. Given the pandemic, his health care providers had moved their practice online.

The office arranged his first virtual appointment, a video chat with a nurse practitioner. Holt is one of many Arizonans using telemedicine for the first time, as older adults have sheltered in place, avoiding in-person visits for fear of exposure.

Challenges ahead

The pandemic has underscored disparities in Arizonans' access to health care and broadband internet. While some are getting up to speed on telehealth, others are being left behind.

According to the Federal Communications Commission, Arizona has one of the poorest rates of rural broadband access in the country, with only about 40 percent of rural residents connected. Even those with internet may lack the speed required to make use of the video services needed for telemedicine.

Nationally, a recent study found that 70 percent of adults over 65 have internet at home, but many still do not have video chat capabilities.

The coronavirus stimulus package included $200 million in funding for providers of telemedicine services.

"Access and affordable health care in Arizona are crucial at a time like this," said Dana Marie Kennedy, AARP Arizona state director. "Telemedicine in Arizona helps ensure that our most vulnerable continue to have access to care in a way that protects them and public health."

On March 25, Gov. Doug Ducey (R) signed an executive order extending telemedicine coverage in the state.

"Arizonans can access care without having to leave home. This frees up much-needed capacity for our health care providers and hospitals," Kennedy said.

The order, in effect until the end of the state's declared public health emergency:

υRequires insurers to provide the same coverage for telemedicine as they would for in-person health care services.


Broadens covered services to include those that were previously provided only in person.
Enforces telehealth payment parity by insurers.
Allows all electronic means of delivering telehealth, including telephone and video calls.
"In one week, COVID-19 wiped out barriers that have existed since telemedicine began, in 1968," said Ronald S. Weinstein, M.D., a University of Arizona pathologist who, in 1996, founded the national award-winning Arizona Telemedicine Program.

He estimated that the number of telehealth appointments could jump from 15 million in 2018 to more than a billion this year.

Holt considers himself a convert. Telemedicine could also help his parishioners, he said, some of whom are older and in poor health, and lack mobility.

"You don't have to worry about transportation; you can be independent and be seen in the comfort and safety of your own home," he noted. "It could lead to people getting medical services and having better health."

For more information, visit aarp.org/coronavirus.

Miriam Davidson is a writer living in Tucson.

More on Telehealth

Utilizing Telehealth for Caregiving in Rural Areas