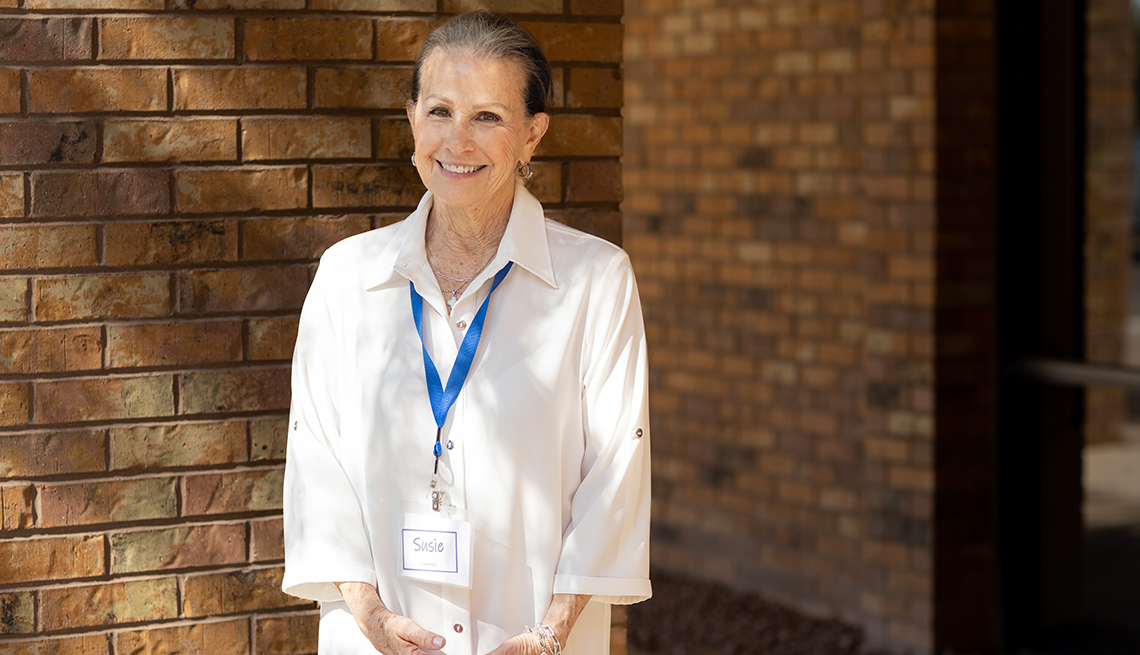 Most Mondays, Tempe residents living with dementia and their caregivers can visit the city's Memory Café for free activities, snacks, conversation and friendly faces.

One of those friendly faces belongs to Susan Peck, 73, a retired teacher who volunteers as a facilitator for a caregivers support group. She started seven years ago almost by accident, less than a week after her husband, Dan, died at 67. He had been diagnosed with early-stage Alzheimer's disease at 56.

Peck's daughter was supposed to be the facilitator, but she called and said, " 'Mom, I'm in a bind. ... Would you go for me?' " Peck recalls. "Just by virtue of the 11 years that I was with Dan, I had much more to contribute than I realized. So I never stopped after that."

The Memory Café get-togethers are organized by the city's Office of Education, Career and Family Services. They are part of a larger dementia-support effort that will culminate in the Seventh Annual Dementia Friendly Tempe Summit on Saturday, Nov. 18.

Tempe became Arizona's first "Dementia Friendly Community" and one of the first in the nation, part of a pilot program launched in 2015 in five jurisdictions after a White House Conference on Aging. In addition to the summit, the city offers programs and resources to educate people about dementia-related diseases.

Summit aims to give help, hope

Free and open to all, the summit will be held at the Pyle Adult Recreation Center (655 E. Southern Ave.). The event will feature Arizona-based experts on dementia and will cover topics such as new medications and biomarker tests to help predict a person's chances of dementia. AARP Arizona is sponsoring a free breakfast at the event.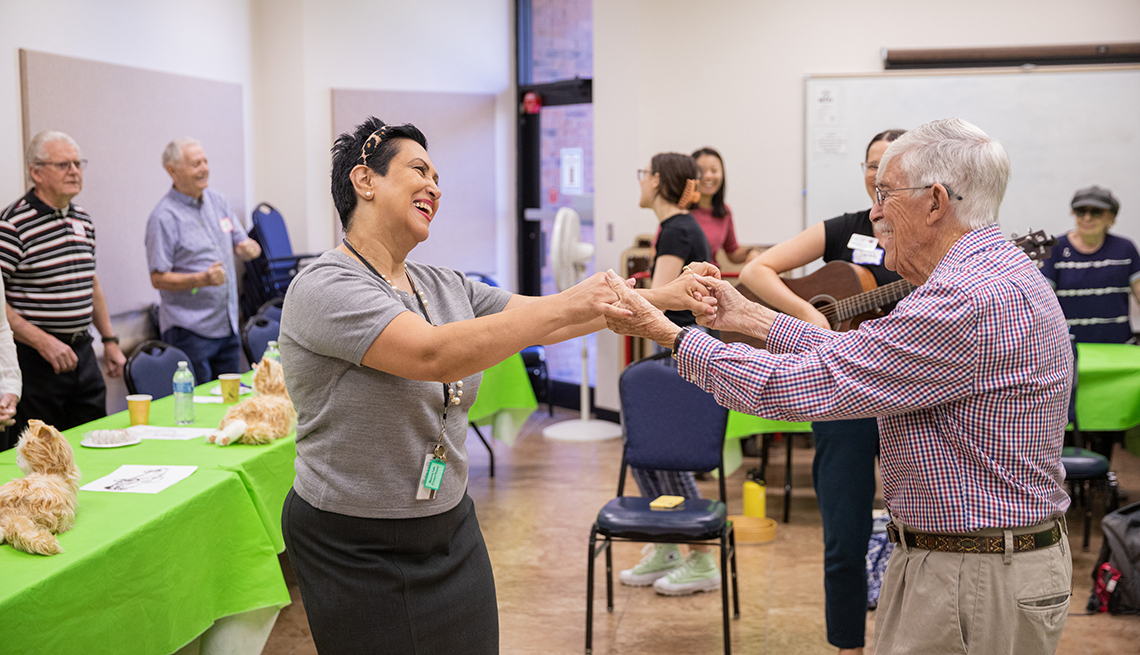 Sima Gharagozly, a senior coordinator of Dementia Friendly Tempe who is helping to organize the summit, says an advice session with a panel of caregivers and a resource fair are always popular.

The goal is for participants to come away feeling like they've learned something and can help others. "We are giving them the tools, the resources, the hope that scientists are doing something about it," she says.

According to the Alzheimer's Association, Arizona has the fastest growth rate of Alzheimer's disease in the country. As of 2020, 150,000 Arizonans 65 and older had Alzheimer's. That's expected to reach 200,000 by 2025—a 33 percent jump. Alzheimer's accounts for 60 to 80 percent of dementia cases.

Separate from the summit, individuals and organizations in Tempe can participate in free "Dementia Friends Champion" training—offered through Banner Health—to increase their understanding of dementia. To learn more, call 602-230-CARE.

"Dementia is one of the journeys where you really cannot do it on your own. You desperately need 'the village,'" Peck says. "The champions training is one more way to get people to open up about that. It helps diminish ... the stigma that is overarching."

Arizona now has 10 Dementia Friendly Communities, with a range of offerings, including Memory Cafés, healthy living classes and companion programs.

Tempe estimates its dementia cases will grow to more than 3,000 in the next decade.

This month, Tempe will expand its Memory Café to include some bilingual sessions and to serve residents of the Escalante Senior Center, as well as members of the Pascua Yaqui Tribe.

For more information about the summit, visit aarp.org/az.

Chris Thomas is a writer living in Seattle.
What It's Like to Care for Someone With Dementia — AARP
For more on dementia care