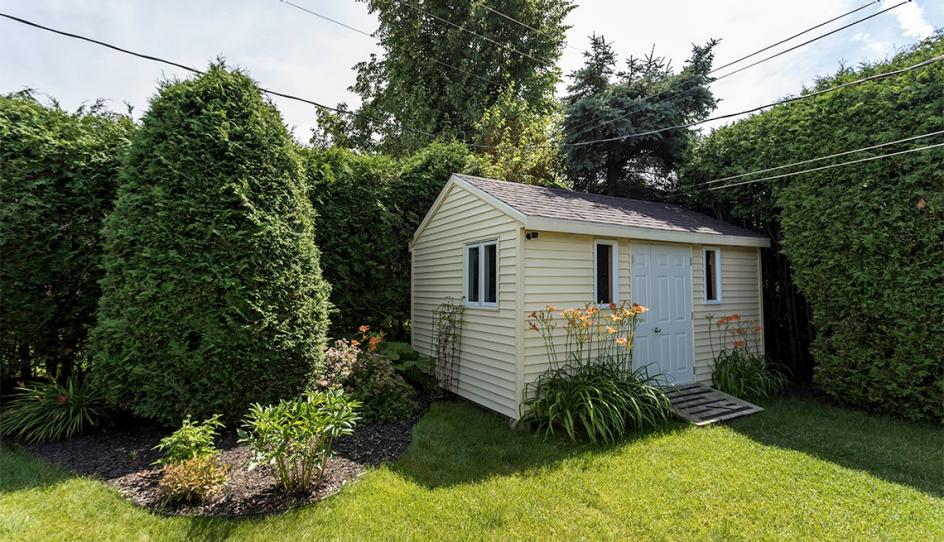 By ​Patrick J. Kiger​
EN ESPAÑOL
Published February 10, 2022 ​Across the nation, about 1.5 million homeowners have placed accessory dwelling units (ADUs) in their backyards. The structures, nicknamed "backyard bungalows," are gaining popularity as age-in-place dwellings that can help keep grandparents, parents and children together.

The pandemic has also inspired new uses for these spaces as, for example, home offices and short-term rentals. New ADUs are being added at a rate of nearly 9 percent a year as communities adapt their regulations to accommodate them, according to a recent study by home-improvement website Porch.com.​​

ABCs of ADUs​​
There are two basic options for a backyard dwelling. You can choose a conventional, custom-designed "stick-built" structure that's erected on your property, or you can go with an ADU that's manufactured in a factory, hauled to your property on a truck — sometimes in one piece — and installed by one of a growing number of companies. The choice depends largely on your particular situation and needs, according to home builders.​​

Expect to spend about $180,000 for an ADU. That's the average price Porch.com found, though expenses vary by region as well as by project. Builders of both types of ADUs agree that factory-built structures tend to cost less.

Bill Smith, cofounder of Backyard Bungalows, a California-based company that sells and installs factory-built ADUs, says factory construction tends to be less labor-intensive. Once a factory-built ADU is delivered by truck and placed in a backyard — a process that can require use of a crane — finishing the project can take less than 30 days. By comparison, completing a stick-built structure could take six months or longer.

"It's going to be 30 to 40 percent less expensive than a stick-built," Smith says.​​


Why spend more for a custom-built ADU?​​
Custom-built ADUs have their advantages. In particular, these structures can be tailored to each homeowner's personal needs and location.​

Stan Acton, founder of Acton ADU, a California company that builds conventional dwellings, says an ADU can be created to best fit a homeowner's goals — and backyard. For example, he notes, a backyard bungalow can be designed to make the best use of an outdoor space in warm weather.​​"If you design it well, you can create access to outdoor space that essentially adds another room to the home," he says.

While going the custom-built route may sound daunting, Acton explains that his company has a library of designs and interior layouts as starting points for the process. "A customer doesn't need to begin from scratch," Acton says.​​


Making a multigenerational home​​
About half of Acton's clients are looking for structures with age-in-place features, such as grab bars. But even if they don't start out with the idea of aging in place, homeowners can always renovate their backyard bungalow to adapt to changing situations.

"You'll be able to use it for parents first, and then kids coming home from college, and maybe a rental. And then maybe you move into it, and the kids move into the [main] house," Acton says.​ ​

Patrick J. Kiger is a contributing writer for AARP. He has written for a wide variety of publications, including the Los Angeles Times Magazine, GQ, Mother Jones, and websites of the Discovery Channel and National Geographic.